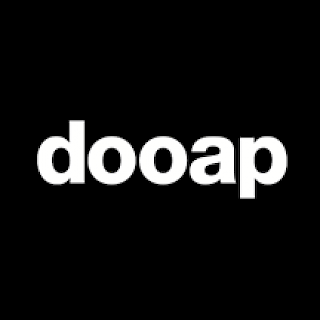 In today's digitally-charged financial ecosystem, AP is often left in the digital dust. A massive 70% of invoices are still processed on paper, and AP departments around the globe (big and small) still struggle with archaic, manual processes that directly contradict digital innovations elsewhere in the company. It's a disturbing trend. Even when organizations invest in AP automation, it's usually partial automation fueled by their ERP — not full automation sparked by AP-specific automation tools.

The use cases for AP automation are vast. And, we could (and have) come up with thousands of reasons that businesses should fully-automate their AP workflows. But let's stick to the big picture. Scratch that; let's talk about the Mona Lisa of AP automation — cost savings. We could throw the word "digital transformation" around, talk about the benefits of reducing employee strain on your retention and workplace culture (80% of AP professionals believe that technology is an integral part of their role). But those points can get abstract.
Here's are the most compelling reasons your business should leverage AP automation: money, money, and money.
Understanding the Costs of Accounts Payable
For the past 50 years, accounts payable has been pushed into the corner of the business ecosystem. It's been seen as a necessary cost. Manual frictions and high AP Cost Per Invoice (CPI) metrics have transformed the gatekeepers of liquidity into necessary data entry drones. And, that makes sense. In non-automated AP environments, AP can be costly. To help showcase just how expensive AP can get in manual workflows, let's breakdown each component of AP — from labor to coding.
The Cost of Routing
How much could it possibly cost to route an invoice? It's simple, right? You find the correct department and shoot over an invoice. Here's the problem: 54% of businesses admit that they regularly send invoices to the wrong place. That's a problem. Employees spend 4.5 hours a week looking for lost documents. That eats directly into your profits.
We can't even begin to give you a cost on this. Not only does this touch AP, but it touches every other department in your business. If an employee making $150,000 annually has to spend an hour looking for an invoice, you have a problem.
The Cost of Coding
We'll shove coding and validation into the same bucket. Again, we're simplifying. Validating the invoice data, matching data to the PO, and submitting the right GL accounts and financial dimensions seem like simple tasks. But in manual workflows, they can be nightmare fuel. Incorrectly matched invoices or improper coding can create logistical headaches that impact vendor relationships, accrue late fees, sap employee time, and produce inaccurate reporting. And these mistakes aren't rare. 12.5% of invoices require re-working due to poor data entry, coding, and matching.
That's at least a 12.5% increase in your total invoice processing costs. But, that's only assuming that it takes an equal amount of time to find and correct an invoice as it does to create one. Unfortunately, that's almost never the case. There's a reason that it takes around 25 days to process an invoice using manual processes; these simple frictions create time sinks.
The Cost of Approvals
The approval process is notoriously painstaking. Without automated invoice approval workflows, your business is ripe for bottlenecks, visibility issues, and compliance headaches. Get this: 63% of businesses admit they receive duplicate invoices. 33% actually pay them! Sure! That type of issue should be caught immediately, but they certainly shouldn't make it past approvals. Yet, they do.
Frictions in the approval pipeline contribute to the whopping 25 days that it takes the average company to fully process an invoice. To understand the costs of this, let's say this: invoice automation cuts that time to 3 - 5 days. Yeah! That's a big difference.
The Cost of Labor
Labor costs make up a significant portion of your overall AP costs. The average AP team contains six accounts payable professionals. The average salary of these professionals stands at ~$45,000. The average typing speed is 44wpm, and the average invoice requires 105 keystrokes. In other words, in a perfect world, you can expect an employee to finish the data entry component of an invoice in roughly 2.3 minutes.
But, it's not a perfect world. Not only do employees make mistakes (which we'll cover next), but they aren't always time-efficient. The average workers spend up to 30% of their day simply searching for the right information (in this case, the right invoice). Workers also spend around 3 hours at work... not working (i.e., 37% of their day). So, if we assume that we have a perfect, mistake-free worker, a perfect system that gets them invoices in a timely manner, and an automated approval workflow, it will still take the average worker around ~6 minutes to manually enter the information on an invoice. That's around $3 per invoice.
Here's the problem: that's in an absolutely perfect environment. And those don't exist. The average FTE processes 6,000 invoices per year. That's $7.50 (given they make $45,000 per year) on labor costs alone.
The Cost of Mistakes
90% of AP departments use manual data entry, and manual data entry creates mistakes. There's no way around it. In past studies, participants make roughly 1 mistake for every 3 documents they process. In fact, 12.5% of ALL invoices require re-working, and an unfortunate 3.6% of submitted invoices in manually-driven AP departments contain errors.
The cost of mistakes is hard to track. Every re-worked invoice ends up costing you more labor. Every passed mistake can result in damaged vendor relationships, financial troubles, and reporting errors. And time-sap from mistakes can lead to lost early payment bonuses (coming up next) or late payments.
From cash flow issues to vendor escalations, drowning vendor relationships, and additional processing fees, mistakes don't get a magical dollar sign. They come with intangibles that are nearly impossible to calculate. But, it's safe to say this: AP mistakes cost you a significant amount of money.
The Cost of Late Fees and Early-bird Discounts
Don't ignore those early-bird discounts! Sure! Those 2/10 net 30 discounts may seem small at first. But they add up... fast. Saving 2% on your accounts payable invoices is huge. But, even if you miss out on those tasty discounts, you have to make sure you don't face the opposite demon — late fees. If your AP department accrues a healthy amount of late fees, you're not alone. 78% of AP teams admit that they pay supplier invoices late, and 36% say that manual processing delays force them to deal with late fees.
So, not only are companies missing out on a 2% cost reduction, many are paying an additional 2%. That's a cost of 4% per invoice. Depending on your industry, this cost can range from thousands to millions annually.
The Cost Savings of AP Automation
To understand the end-to-end cost savings of a fully-automated AP environment like Dooap, let's break down the cost savings by each of the buckets above. But, before we jump in, it's important to note the difference between fully-automated and partially-automated AP environments. For example, Microsoft Dynamics 365 Finance and Operations has very basic AP automation capabilities. Data entry is still manual, coding is still manual, and approvals are still, largely, manual. And 68% of MS Dynamics users admit that manual routing and coding is one of their biggest challenges in the Dynamics environment.
In other words, automation doesn't equal full automation. The cost of processing invoices in a low automation environment is 20x higher than the costs in a high automation environment. When we talk about the "cost savings of AP automation," we're talking about using a born-and-bred true automation platform for your AP processes — like Dooap.
The Savings on Automated Routing
A fully-automated AP environment automatically routes invoices to both the right department (especially since fully-automated environments centralize AP) and the right person. In other words, routing takes exactly zero time. It's instant. No more sending invoices to the wrong department and forcing employees to spend hours looking for lost or improperly sent documents.
Boom! It's that easy. The cost savings are massive and the headache reduction is soothing.
The Savings on Automated Matching and Coding
Embracing the raw value of automation instantly alleviates matching and coding headaches. No more disconnected guessing games, decentralized coding, or frictions involving improperly matching and coding invoices. At Doop, we believe in the power of automated matching and coding. That means less time dealing with improperly coded invoices and less processing time. If we consider that this bucket contributes to at least 15% of the time spent on invoicing, the cost savings here are immediately valuable.
But this goes beyond time costs. Coding mistakes are eliminated, and routing and approval are streamlined, which helps you build holistic AP ecosystems.
The Savings on Automated Approvals
Hunting down approvals in an automated environment is a cinch. At Dooap, we also let you leverage mobile devices to approve invoices. There's a reason that FTEs can process roughly 15x more invoices in an automated environment, tricky steps like approval become streamlined and nearly instant.
The Savings on Labor in an Automated Environment
McKinsey Global Institute estimates currently demonstrated technology can fully automate 42% of finance activities.
Remember how FTEs can process around 6,000 invoices per year on average? With AP automation, that number jumps up to 90,000. Yeah! That's a massive difference. And your employees will welcome the freedom. 70% of employees believe that automation will save them from the chains of repetitive tasks.
Technically, the reduced labor costs of automation already pay for your AP automation solution. Let's assume that your AP automation solution is best-in-class and costs $128,000. That includes OCR, automation, integration to your ERP, etc. If you're able to reduce the labor needs of your AP department by three humans worth of data entry and processing each year, you're already coming out on top.
But it gets better. Your AP staff can now hyper-focus on other mission-critical tasks — turning your AP department into a more dynamic financial division.
The Savings on Mistake-reduction
Remember all those costly mistakes? You won't after you embrace full-scale automation. In a fully-automated AP ecosystem like Dooap, invoice processing is a streamlined process with relevant checkpoints to ensure consistency and quality. Since your AP process is digitized and automated, manual mistakes are no longer a concern.
The cost savings on this are difficult to produce. But, they're massive. Even in the perfect case scenario, employees will spend, say, 10 minutes per day dealing with mistakes (remember 12.5% of invoices need to be re-worked due to mistakes). Across six AP employees earning an average salary, that's over $10,000 per year. Realistically, that number is much, much higher.
The Power of Dooap for AP Automation in MS Dynamics 365 FO
Are you tired of accounts payable costing your business time, money, and vendor relationships? Do you want to create a fully-automated AP environment that transforms AP into a cost leadership unit? We can help! At Dooap, we help you build a fully-automated AP ecosystem that seamlessly integrates with Microsoft Dynamics 365 FO. Not only do we provide automation in the Microsoft environment, but our Dooap Mobile app solution helps you streamline approvals and create a cohesive, collaboration-driven AP ecosystem.
From remote teams to in-the-office warriors, Dooap provides tangible value to your AP department. Let's cut your costs and transform your business. Sure! We could talk about the value of automation in a million ways and a million words. But, let's be honest: money talks. And we're ready to do a bunch of talking. Contact us to learn how we can help you build a robust, automated AP ecosystem.
Not ready to talk just yet? Learn more about how to get started in the accounts payable automation process.