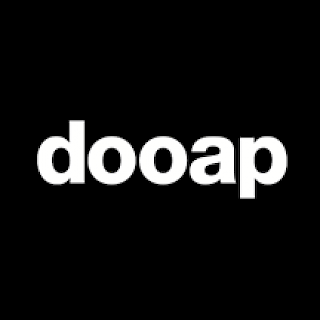 Introduction to machine learning in accounts payable
Over 100,000 users leverage Microsoft Dynamics 365 Finance and Operations (MS D365FO) as their cloud-based enterprise resource planning (ERP) solution. Not only does MS Dynamics 365 provide unparalleled visibility into your overall financial architecture, but it makes tracking and processing AP tasks easier, more efficient, and faster than ever before. However, Dynamics 365 alone often isn't enough to maximize the automation potential your accounts payable (AP) workflows. Dooap leverages the incredible data and cloud capabilities of Dynamics 365 to extend beyond the standard capabilities of Dynamic's automation.
In particular, full-scale automation of invoices is often out-of-reach for companies in the MS Dynamics 365 ecosystem. In fact, 43% of organizations in the Dynamics ecosystem say that implementing an effective AP Automation solution is one of their key priorities. As businesses struggle to reduce redundancies and errors in their AP workflow, eliminating manual invoicing tasks via intelligent machine learning solutions is front-of-mind.
*Any statistic not sourced is using internal Dooap data found on blog posts or whitepapers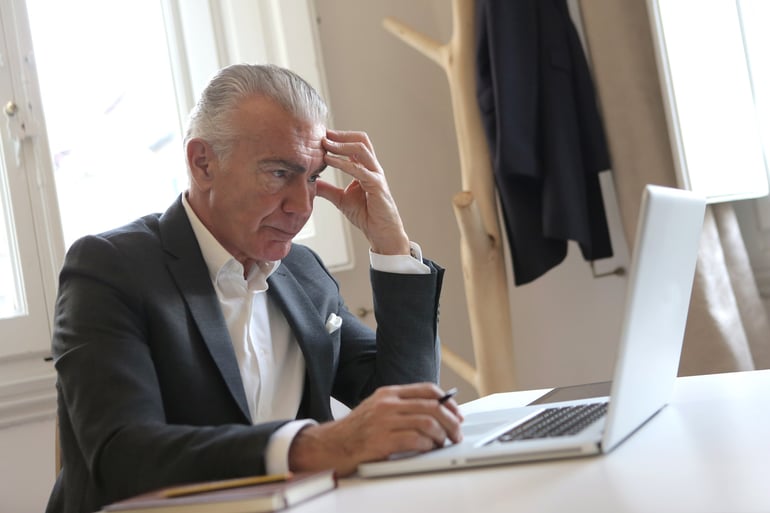 The manual invoicing problem
Despite the rallying cries of automation, the vast majority of businesses still rely on manual invoicing. According to Levvel research, 57% of all businesses still rely solely on manual invoicing, while only 36% have deployed full-scale AP automation. Fortunately, embracing AP automation doesn't have to disrupt your tech stack. Integrated solutions can plug into your existing ERP to maximize its automation potential without siloing AP automation workflows to unique windows and ecosystems. The overall value of making these migrations is staggering.
Between human error that can lead to inaccuracies and missing invoice information, manual invoicing can lead to serious issues like duplicated payments and delayed payment approvals — which can create friction throughout departments. Of course, manual data entry can also expose businesses to fraud. In 2018, AP fraud alone cost businesses over $7 billion, and this fraud can be the result of manual inconsistencies in processes like invoice matching.
Invoice automation has significant fraud detection capabilities. Since machine learning ingests a constant stream of invoicing data, it can detect fraud based on existing transaction data. From fraudulent checks to duplicate payment scams, AP automation can instantly detect and rectify fraudulent activity before it becomes another business cost.
According to Sterling, automating invoicing can save organizations a whopping 90% of their total invoicing costs. Of course, those costs don't include the value of the additional data processed by automation or the time that AP professionals could spend towards other mission-critical tasks in the organization. To put it simply, invoice automation saves a significant amount of money for every organization. Still, the exact figures will be entirely dependent on the organization itself and its day-to-day processes.
To help reduce manual invoicing frictions, many organizations turn to dedicated ERP systems like Microsoft Dynamics 365 to help them unlock the value of AP automation at scale. Unfortunately, that's not always immediately accessible without additional third-party solutions.
Understanding the limitations of Microsoft Dynamics 365 for Finance and Operations
MS Dynamics 365 FO is an incredibly powerful ERP solution that's capable of streamlining AP workflows and maximizing financial windows throughout the organization, but it has limitations. MS Dynamics 365 doesn't have the ability to automate invoice capture, and its limited workflow capabilities prevent flexible approvals.
For many organizations, these invoicing frictions can quickly become serious AP pain points. 74% of MS Dynamics users admit that manual processes like invoicing are their biggest AP obstacles in the Microsoft environment. A further 68% point to manual routing of invoices for approval as a severe drawback of their MS Dynamics 365 operations.
MS Dynamics 365 doesn't natively support the breadth of invoicing automation that organizations need to fully embrace digital transformation — forcing the majority of MS Dynamics clients to fall back on manual processes. These manual methods like paper, email, e-invoices, and faxes still constitute a full 75% of the average organizations invoicing volume. According to EY, 6,000 manual invoices take the same amount of people hours to process as 90,000 electronic invoices. But it's not always easy to step away from paper invoices.
While Dynamics 365 does support workflows that embrace third-party optical character recognition (OCR), those workflows only scratch the surface of AP automation, and that forces many organizations to rely on 3rd party solutions.
As it currently stands:
86% of MS Dynamics 365 users are using manual workflows for invoice receipts


79% of MS Dynamics 365 users still rely on manual reporting


78% of MS Dynamics 365 users attempt to acquire early discounts via manual processes


77% of MS Dynamics 365 users manually approve and route invoices


76% of MS Dynamics 365 users either rely on manual or low-level automation for PO matching
To fully embrace AP automation and significantly redefine their AP processes, businesses need to find a way to leverage machine learning to help them reduce manual pour-over and eliminate the need for repetitive and redundant employee time sinks.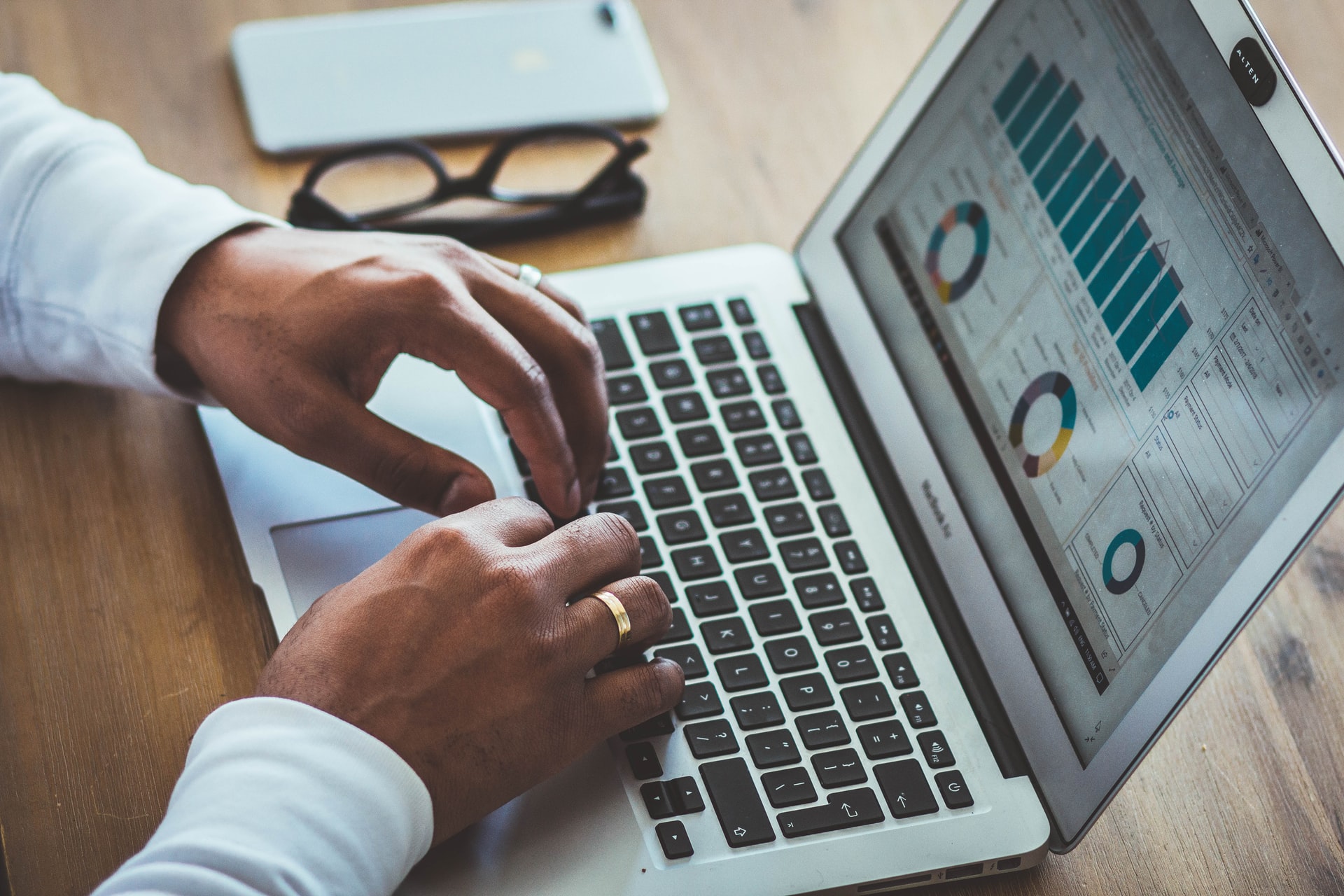 The power of machine learning in the invoicing process
By now, almost everyone understands the value of "automation." Within the next year, over 20% of businesses plan to automate AP processes, and Levvel research already shows that 36% have already embraced AP automation at some point in their ERP. But automation has a potential cap.
After you integrate Optical Character Recognition (OCR) technology and enable your ERP's basic automation workflows, you've maximized your MS Dynamics 365 AP automation. Unfortunately, the basic level of automation still leaves the majority of businesses with loads of manual touchpoints. Many still have to match PO invoices, code invoices, route, review, and approve manually, creating hyper-redundant touchpoints that AP staff has to handle.
Machine learning is the secret sauce that enables full-scale automation. Instead of relying on static workflows, machine learning-enabled automation learns the ins-and-outs of your AP processes and leverages an ever-evolving automation workflow to reduce burdens on your in-house staff. For example, machine learning can quickly learn how your organization applies codes to invoices, and it can leverage that information to recommend or auto-apply codes to both new and past clients.
Of course, the benefits of machine learning go far beyond simple recommendations and code automation; machine learning can penetrate every layer of your ERP environment. For the +100,000 users that utilize MS Dynamics 365's ERP solution, equipping your Dynamics architecture with machine learning-enabled integrations like Dooap can disrupt your regular AP processes and unlock value across multiple levers.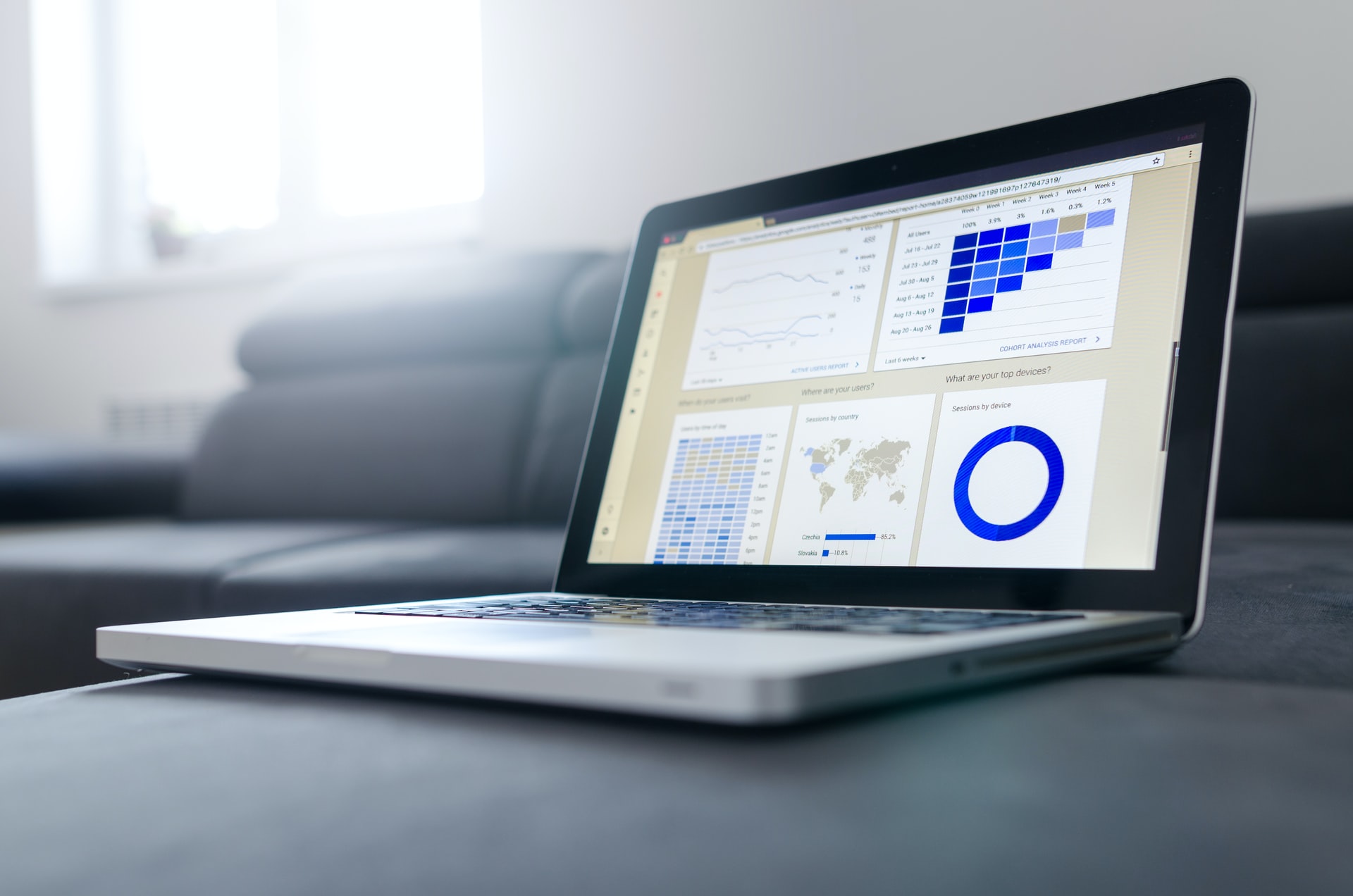 The benefits of machine learning automation integrations in Microsoft Dynamics 365 environments
Reduced cost


Manually entering key data into MS Dynamics and manually routing invoices for approval are time-consuming processes. It takes days for an organization to process a manual invoice. While Dynamics 365 does support some base-level automation capabilities like easy ORC integration, it doesn't have full-scale machine learning-enabled AP automation.
Once organizations apply vendor solutions like Dooap to their Dynamics ecosystem, those manual frictions quickly get antiquated. By applying machine learning to AP workflow automation, Dooap can intelligently route invoices based on keywords, coding, and vendor information. Plus, Dooap leverages machine learning to automatically code documents using invoice history and complex suggestions, stripping away redundant manual invoicing processes. Not only does this speed up the entire invoicing process significantly, but it frees up staff to engage in more critical tasks.
The cost savings are enormous. In an average organization, the costs of processing invoices with low automation is 20x higher than in organizations with high-level automation. Machine learning helps organizations take the next step by introducing high levels of automation in their Dynamics environment. In addition, customers utilizing Dooap can layer need-based, customer-specific automation to substantially overhaul their automation potential.
Machine learning also removes some of the setup frictions involved in automation. Instead of tweaking and adjusting your automation workflows regularly, machine learning-enabled invoicing in the MS Dynamics environment can automatically learn to route and code your invoices without user involvement. This saves you significant IT-related costs in terms of maintenance and setup.
Improve AP efficiencies


Machine learning improves efficiencies across departments. Your invoicing capabilities impact your marketing and sales budget, help you successfully implement and utilize business intelligence, and provide downstream and upstream data to your entire tech stack.
When that invoicing is manual, you can introduce frictions that penetrate every layer of your business. Dynamics 365 integrations like Dooap can automatically match invoices and streamline routing. That frees up your AP workers to focus on more critical tasks and utilize their time to make more impactful judgment calls on invoices with real issues — not internally created ones.
52% of organizations say that an overreliance on people and paper are the two most significant barriers in their AP workflows. Dooap can help you shift your AP automation left and start at the point of invoice entry. This removes people issues and creates more opportunities for additional workflow improvements further down the invoicing chain. From matching and coding to routing and approval, machine learning restructures your Dynamics ERP processes to include more automation and fewer touchpoints.
Eliminate duplicate payments


Duplicate payments can have serious consequences for your entire organization. They can interrupt your budget, sour vendor relationships, and cause time-consuming headaches for virtually every layer of your AP department. Luckily, end-to-end automation virtually stops duplicates in their tracks.
Not only does Dynamics 365 provide a comprehensive database for all of your AP needs, but solutions like Dooap automatically integrate via Azure to leverage that data for automatic matching and coding. All of your rich data (e.g., vendor registers, tax codes, product receipts, POs, etc.) are maintained in real-time, and an integrated machine learning-enabled solution like Dooap can leverage that data to provide wide-scale automation that prevents duplicate payments while improving speed-to-invoice.
Reduce late payments


Liked duplicate payments, late payments can cause friction with vendors and reduce your overall budget optics. Of course, manual processes slow down invoicing significantly, but even low-level automation can create sinkholes. Organizations that use a low level of AP automation take an average of 5 days to move an invoice to the AP department from the date of receipt. Once it's in the AP department, inconsistencies, complicated approval routing, and manual data entry can cause that invoice to arrive later-than-scheduled. In fact, over 25% of organizations don't even know how long it takes to process their invoices.
This bleeds into profits on multiple fronts. For starters, late fees add additional costs to your overall AP architecture. In addition, manual processes often prevent early payment discounts — which are another way to reduce your overall AP cost burden. A massive 42% of organizations still rely on manual invoicing to secure early discounts. By the time the invoice has been approved and routed, there's a good chance that the AP department has missed the early discount phase — and an increased potential that they've passed into the late payment phase.
Machine learning and AP automation not only speed up invoicing, but they create workflows that enable early payment acquisition and eliminate late payment costs.
Committing to a paperless ecosystem


In a survey conducted across organizations ranging from $100 million to over $1 billion in annual revenue, half of all organizations say that reducing paper is their primary pain point in MS Dynamics 365. Simply looking for paper files can consume up to 40% of the average workers' day. Over half of all waste in landfills is paper-based — a significant portion of which comes from businesses.
Paper doesn't just cost money and damage eco-reputations, but it hinders AP processes. Paperless automation keeps all of that rich data contained in your ERP ecosystem. That means no more searching through file cabinets. Instead, documents can be found via metatags, and all of your data is kept in-system — improving your overall business intelligence.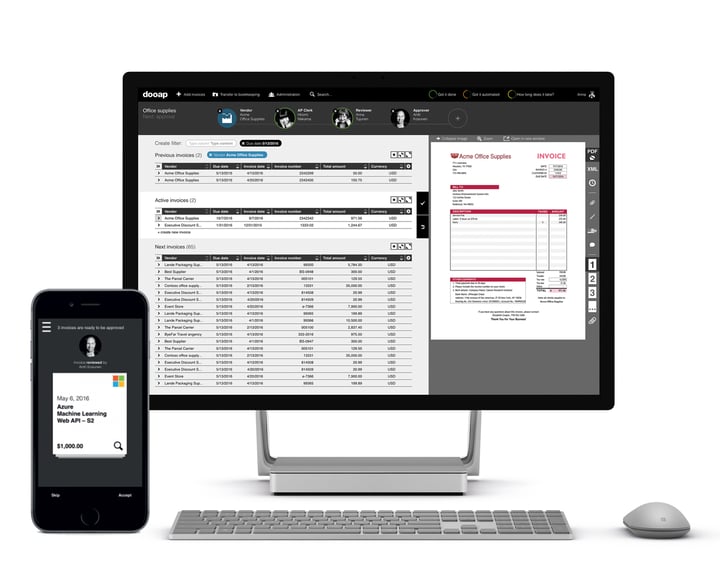 How Dooap can help you enable machine learning-based AP automation in Dynamics 365
"There are so many less clicks with Dooap than there is with Dynamics 365. It will take our AP staff half the data entry time than it would with D365, and it will save the approvers their time in reviewing as well."
— Sandy Brooks, VP of Finance at SA Recycling
Currently, 25% of organizations leverage 3rd party AP automation solutions in their MS Dynamics 365 environment. For those organizations that have adopted these integrations, AP processes quickly become profit-bearing — not resource-draining.
At Dooap, we've worked with organizations to help them reduce their manual invoicing blueprint and adopt best-in-class AP automation in both the MS Dynamics 365 ecosystem, as well as Dynamics AX 2012. Our platform is built from the ground-up on Azure specifically to integrate into Dynamics 365/AX 2012. With Dooap, organizations can realize greater efficiency and mobility, fewer errors, and lower overall purchase-to-payment costs.
Contact us to find out more about how Dooap is helping companies leverage machine learning in accounts payable to streamline their invoice management processes. Book a demo to see the power of Dooap for yourself. Don't just talk about digital transformation — embrace it with Dooap.