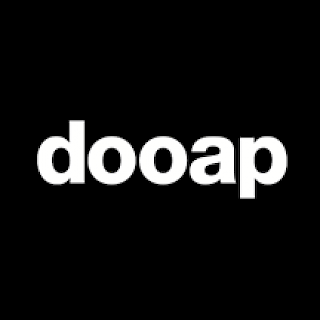 Talented Partner Relationship Professional Joins Dooap Team.
Now that we're settled in our new office in Austin, we've been busy hiring talented professionals to join our team. We are pleased to introduce one of our exciting new hires, Timon Atmar, who brings a wealth of industry experience to his new position in Partner Development.
We spoke with Timon about his background, interests, role at Dooap and plans to help grow the company. Here are some highlights from our discussion:
Dooap: Tell us about your background.
Timon: I've worked in the software industry for 20 years, and during that time, I helped grow sales for start-ups, fast-growth and mature companies. It's been exciting to be part of their growth, and helping to develop a strategic sales channel that, for example, has taken a company from zero to $10 million in sales in 10 years.
I started out in direct sales, and switched over to channel development mid-way in my career. I am drawn to channel development which is all about developing and cultivating relationships and providing key value based on business needs – areas I feel strongly about.
Dooap: What interested you in joining Dooap?
Timon: I am very excited to join the Dooap team for many reasons – including its strengths, potential and corporate culture. As a subsidiary of a large parent company, Efima, Dooap has the resources of a mature company, while the agility, spunk and energy of a startup. Its easy-to-use technology is providing a critical solution to the majority of Microsoft Dynamics 365 and AX 2012 users that are bogged down by time-intensive and error-prone manual processes.
I loved the company the minute I set foot in the office. Everyone was incredibly friendly, warm, genuine and sincere. Dooap has an open-door policy and everyone has time to help anyone who needs it. I can see that Dooap practices what it preaches and that customer service begins at home. The way that everyone helps each other reflects the dedicated care and attention they give to their customers.
Dooap: What will you be doing at the company?
Timon: I have a strong entrepreneurial streak and I'm excited about helping to develop the channel program from the ground up. I am focusing on developing strategic partnerships with companies that complement our offerings so we can be a source of mutual referrals. We bring to the table a sorely needed technology along with a great customer experience that enables users of all skill levels to benefit from automation. We are diligent about taking care of our customers, and our partners' customers, backing up our solution with excellent customer service and fast turnaround.
Dooap: What do you like to do outside of work?
Timon: In addition to golf, I enjoy nature, hiking and I go to the Colorado mountains every chance I get. I've been flying single-engine airplanes ever since I was a teenager, and I love the view from the sky. It gives me a great perspective.
Dooap: What can we expect to see from Dooap in the near future?
Timon: All the pieces are in place for the company to take off – the technology, people and practices. I am excited about developing the channel program and predict a lot of growth ahead. Stay tuned!
---
What is AP Automation?
We've gathered everything you need to know about Accounts Payable Automation on one page. If you're ready to learn, just click the button below!