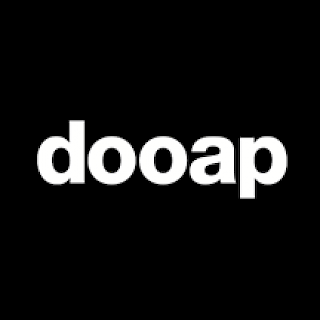 Seasoned Sales Pro Joins Partner Relationship Team at Dooap.
We're excited to share that another new hire, Brett Feldman, has come on board to join our Partnership Development team. Brett, who brings a variety of sales experience, will work with Timon Atmar and other team members to establish strategic partner relationships with key industry players.
We spoke with Brett about his background, interests, role at Dooap and plans to help grow the company. Here are some highlights from our discussion:
Dooap: Tell us about your background
Brett: I've had a variety of outside B2B sales experiences and I'm passionate about developing customer and partner relationships that help companies grow. My focus is on consultative selling – helping clients understand their gaps and offering solutions and best practices to help them effectively manage costs and improve processes. I believe it's all about providing value to customers.
Dooap: What interested you in joining Dooap?
Brett: I was drawn to Dooap because it is a growing startup that is part of a successful international company. Dooap is a dynamic place to work and very innovative. It has an open-minded, employee-centric culture and family-friendly values. In addition to being a great place to work, Dooap has a very strong market offering. Its technology helps solve pressing AP problems and its easy-to-use solution is accessible at all levels of an AP organization.
Dooap: What will you be doing at the company?
Brett: I will be working with the team to develop strong partner relationships. Dooap's solution provides added value that can complement other solutions in the Microsoft Dynamics 365 and AX 2012 environment, and can easily integrate with them. I'm looking forward to working with our partners to help customers improve their AP processes, efficiencies and overall work environment as well as achieve their business goals.
Dooap: What do you like to do outside of work?
Brett: My number-one joy, and main focus, right now is spending time with my infant son. In the past, when I had more free time, I enjoyed canoeing, kayaking and hiking in the Colorado mountains. I enjoy new experiences and I'm also a foodie.
Dooap: What can we expect to see from Dooap in the near future?
Brett: We have a great team in place as well as the passion and the drive to develop strategic partnerships. That, along with Dooap's technology, user-friendly interface and excellent customer service is a winning combination. We're hitting the ground running and expect to achieve strong sales momentum.
---
What is AP Automation?
We've gathered everything you need to know about Accounts Payable Automation on one page. If you're ready to learn, just click the button below!