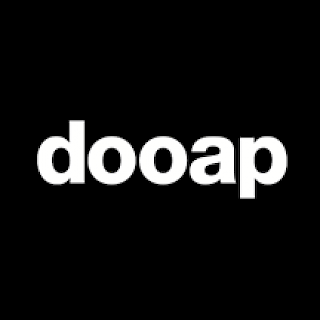 The accounts payable world is changing. In the wake of digital transformation, AP departments are blending AI, big data, and cloud computing to disrupt traditional workflows and expedite approvals across the an organization. To put it lightly: we're in a transition period. Small departments that have traditionally used analog processes and manual inputs are embracing digitization, and organizations are investing heavily in (or seriously considering) AP automation solutions.
Accounts Payable is every business's lifeline to liquidity. AP departments are responsible for cash flow, and finding ways to improve the AP processes via automation is top-of-mind for companies that want accurate financial forecasting and cost-savings. But where do you start? The path from manual to automation isn't always clear cut, and identifying and creating best-in-class AP requires systems investments — which can be difficult to identify and digest.
This guide should help businesses who are in the process of digital transformation identify and select an appropriate AP automation solution.
What is an AP Automation Solution?
Despite the rise of ERP systems like Microsoft Dynamics 365, AP is still entrenched in manual processes. Paper trails are cumbersome to track, invoice workflows are littered with painful and time-consuming touchpoints, and many AP departments still contend with high transaction costs and invoice cycle times. Seemingly simple processes like coding can quickly lead to mistakes that create cost burdens.
AP automation is the process of reducing the manual steps of your AP process by integrating rule-based, AI and machine learning functionality into your AP process and workflows. According to research by Ardent, best-in-class AP teams leveraging automation see 6 times lower cost per invoice, 4 times faster invoice processing speeds, and 2 times lower invoice exception rates.
AP automation can comprehensively streamline repetitive and time-consuming tasks. A great example of this is optical character recognition (OCR) technology. OCR is a technology that eliminates redundant manual invoices or data entry that can either be included natively in your solution, or you can use an external solution or mailroom service where you get the invoice digitalization and OCR as a service.
In other words, you have plenty of choices. But why should you worry about automation in the first place? Is AP automation significant enough to warrant budgetary investments in technology? Given that 21% of organizations still view Accounts Payable as a back-office function with little organizational value, communicating the significance of AP automation to stakeholders isn't always easy.
The Benefits of AP Automation
It's important to understand that AP automation isn't technology that's siloed to the back-office. It's a wide-reaching technology that can completely change the way businesses handle incoming invoices, create financial models, and communicate value to vendors. Viewing automation as a cost-savings tool related to labor downplays its overall significance. Driving strategic value from your AP unit disruption, collaboration, and expertise, but the gains are immense enough to completely shift the way that organizations view AP.
The truth is: AP is exceptionally valuable to the entire enterprise. It's the gateway to manage an important piece of liquidity. And, without a well-oiled AP department, organizations are limiting their financial maneuverability and overall strategic function.
For now, let's keep the benefits of AP automation within the scope of accounts payable departments. But, it's equally important to note that AP automation leaks value into almost every other business function — making it an ideal starting point for full-scale digital transformation and an absolute necessity before the digital transformation box gets ticked.
Luckily, the benefits of AP automation are echoed across studies, and these benefits include:
Reduced error rates (by around 8%)
Improved vendor relationships with transparent, on-time payments and high accountability
Maximized early payment discounts and minimized late payment penalties
Improved accuracy across your vendor invoice workflow
Freeing up AP workers for more value adding tasks
Better organizational flexibility
Reducing internal IT resources spent on legacy systems
Eliminating paper invoices
We like to think of AP automation as a transformation that turns AP teams into an efficient, fully automated business unit that drives company value.
The Components of AP Automation
With all the flavors of automation on the market, it can be hard to make a decision. You may get distracted by the bells-and-whistles of sales pitches and marketing campaigns. But, in the end, there are some core components you should be carefully eyeing. These are the basic components that make a holistic and comprehensive AP automation solution.
Typically, these components don't natively exist inside your ERP. AP automation software could be considered complementary to your ERP. You still want to follow standard purchase functionalities, and you certainly want your AP automation solution to follow the logic of the ERP your AP team rallies behind.
Understandably, many organizations adopt a few AP automation features and consider their processes "automated." However, there's a large gap between partial and full automation. Simply adopting an Optical Character Recognition (OCR) solution to lift data for easy data entry still leaves you with manual touchpoints. You still have to manually code, route, and approve invoices, and there's still plenty of room for costly mistakes and errors. In fact, the costs associated with processing invoices in a partial (or low) automation environment is as much as 20x higher than in an environment with high-level automation.
We consider the following 4 components "core automation components" that you need in your AP stack to reach high-automation potential.
1. OCR
Optical character recognition (OCR) is the first step towards automation. In fact, we would call this the baseline. OCR can automatically recognize and translate characters on invoice documents without requiring manual input. Without a doubt, OCR is the most widespread component of an AP automation solution on the marketplace. By 2025, the OCR market is expected to hit $13.3 billion. Compare that with holistic AP automation technology, which is expected to hit a little over $3 billion by that same period, and you'll see a noticeable difference in growth.
Obviously, OCR is used for digitization across the enterprise. But, due to its rapid growth, many companies think that OCR is equivalent to having a "digitally transformed" AP framework. It's not. OCR is an absolutely amazing technology that can significantly reduce manual inputs. But it's only one frame of a much larger picture.
We consider OCR the introduction to AP automation. Without OCR, you can't begin the process of shifting from paper to paperless. But it's only the start of the revolution. You still need the automation components that can consume all of these digitized documents and leverage them to create faster, smarter, and more purposeful invoice processing.
2. Automated AP Workflows (Coding, Routing, Approvals)
This is the core of AP automation. You need the ability to rapidly code, route, and approve invoices to improve efficiency. You want to create a fluid invoice flow that seamlessly moves from one step to the next without unnecessary human touchpoints. When we look at the traditional AP invoice workflows (i.e., capture, rekey, code, route for approval, and issue payments), we see a string of high automation potential.
This process starts with digitization via OCR. But it certainly doesn't end when you have a digital document. You can automate coding, routing, and approvals. AP automation creates a systematic workflow that rallies everyone behind a single, unified framework. This makes auditing invoice trails simple, meeting early payment discounts and avoid late penalties intrinsic, and answering vendor questions easy.
Of course, sometimes human intervention is a necessity, especially in the approvals process. So you should look for automated solutions that have an easy-to-use, fun, and accessible UI or app.
We won't dive too deep into the value of machine learning in the AP environment. But we heavily recommend you check out our white paper detailing some of those specifics.
3. Automated Purchase Order Matching
PO matching promises to safeguard your business against fraudulent and inaccurate invoices that can create havoc for you and your vendors. Unfortunately, PO matching is a largely manual task. This creates a stopping point in your AP funnel. Each invoice has to undergo a manual check and match via line data or header level PO data.
Without automated PO matching, you can't achieve full-scale automation. You still have a needle in the haystack. Traditional PO matching is stagnated by redundant processes that directly impede automation.
4. Integration
Simply put: you need your AP automation solution to natively integrate into your ERP system. Ideally, you want to aim for hassle-free integrations. Building APIs and ad-hoc integration frameworks can be costly, time-consuming, and resource-draining. You want your AP automation solution to build on the logic from your existing ERP systems, leverage your ERP data, and use your ERP's core infrastructure and functionality to accelerate automation.
In short, choose an AP automation solution that natively integrates with your existing ERP solution. You need an AP automation solution that shares master data with your ERP to facilitate seamless exchanges of information between each step in the AP automation process.
Note: We also recommend the following "non-functional" components for your AP automation solution. These features are not a necessity to facilitate high-level automation. But they will save you time and headaches.
Ease-of-use
Mobile-native
Rapid implementation
Information security
Regular updates and new functionality
Fair pricing
Different Flavors For Every Company
The process of selecting an AP automation solution can be simplified based on your organizational needs. You can start by adopting your processes to the prevailing market standard. While your ERP will dictate the bucket of solutions you can choose from, your IT infrastructure, existing solutions, and preferred workflows will also play a role in your decision-making process.
For example, installing on-premise software requires forward-thinking and cross-sectional collaboration between AP and IT stakeholders. Be warned: implementing on-premise software can easily become a costly IT project plagued by scope creep and budgetary nightmares. However, there are plenty of solutions that are cloud-native — making them ideal for rapid implementation. Deciding between those two frameworks alone will eliminate many options on your palette.
You also have to consider your existing tech stack. If you already have an OCR service that your staff is familiar with, you can look for solutions that automate approval workflows and PO matching. Of course, some solutions on the market come bundled with OCR and automated approval workflows. At that point, you have to cost compare. If you can get a well-rounded AP automation solution that excludes OCR for a better cost — you can easily consider that option. If you find a bundled solution at the same price point, you have to weigh the pros and cons of migrating OCR solutions.
On the flip side, if you have no OCR service, you should consider a solution that includes OCR. AP automation software with bundled in OCR capabilities will allow workers to operate in a more holistic environment — as opposed to adding another layer on top of your tech stack.
Generally, having an all-in-one AP automation solution is the preferred method for most companies. You can create comprehensive and holistic workflows that follow an easy logic path. You can incorporate mailroom or scan and capture services to reduce paper, and you have easy integration with your existing EPR. If you patchwork solutions together, your AP team may face integration frictions that stall their daily workflows.
The Typical AP Automation Decision-Making Process
Let's look at the typical decision-making process that organizations use when scouting for new AP automation solutions. In general, this is the decision-making process for all new tech stack components — but without some of the complex IT decisions that are required for in-house solutions. If you do plan on purchasing a solution that's in-house, you'll have some extra development steps — and IT stakeholders will need to be brought to the table early.
1. The Solution Auditing Process
Once you understand your organization's AP automation needs, it's time to look for solutions. During this stage, internal resources or external consultants are utilized to scout potential solutions on the market. This isn't as easy as pulling up a Google search. AP automation solutions are a booming business. Driven by immense organizational cost-savings and rising demands (depending on the industry, over 85% of organizations are shopping for AP automation currently), AP automation solutions have popped up to meet niche demands across industries.
Even with a checklist in hand, you may need someone who can help you navigate the complexities of new tech adoption. Of course, there are also off-the-shelf technologies with proven market success that can be instantly integrated with your EPR without any added complexities. Either way, the consultant will communicate with vendors, conduct research, and gather evidence on the optimal marketplace solutions.
2. Stakeholder Handshakes
Once the auditing process has been completed, the results are presented to stakeholders. This can come in the form of a presentation or report. Stakeholders will want to know:
How this will impact the business
What resources will implementation require
What are the general costs associated with implementing each software
The overall scope of each solution
How each solution will support broader digital transformation frameworks
How much upgrades will cost
The security risks and benefits
The maintenance needs of each solution
The overall value and business care of each presented AP automation solution
Once these points are communicated, stakeholders will handshake on one or more solutions for trial.
3. Trial and Error
Any reputable AP automation solution will offer a trial or comprehensive demo. It's crucial that you have time to navigate each option thoroughly by introducing each solution to your AP framework. Typically, a team of testers will be pulled to try out the solution. Metrics will be measured during this time, and KPIs will be sourced for each solution.
4. Final Approval
Once each solution has been tested, the solution that with the right value-to-cost ratio will be approved by stakeholders. This part is difficult. Choosing an AP automation solution isn't always easy. There will be pros and cons to each tested solution. During the testing process, AP teams should be leveraged as critical resources. They're the ones who are going to be interacting with the solution daily. No amount of cost-savings, niche selling points, or amazing UX interfaces can top input from boots-on-the-ground.
Once the solution has been chosen, the hard part begins. Everyone has to rally behind this new solution — not just stakeholders.
Change Management in the Face of New Technology
So you have this ripe new technology that stakeholders have rallied behind. Now you need to implement it across your AP team and end users. This is easier said than done. According to McKinsey, 70 percent of change programs fail due to employee resistance and lack of management support.
Implementing new technology requires three critical steps.
1. Building shared purpose
Everyone needs to be on board with the new solution. To facilitate this, metrics, reports, and visualizations should be readily shared, and collaboration should be baked into your change process. AP automation solutions upend traditional processes by nature. They're disruptive. For many employers, having to rethink their daily tasks isn't easy.
To drive change, you need to build a common goal aligned by shared desires. Don't just demonstrate business value; demonstrate individual value. Automation can be tricky for employees to evaluate. Fears of replacement and general distrust in tech can quickly derail change progress.
Find ways to show your AP teams how much time your new solution saves them. This problem dissipates when the solution is readily used and fully-integrated. Workers will have more time for critical thinking, and they won't be chained by redundant processes. But actually communicating that value can be troublesome.
Instead of trying to rally workers behind the now, rally them behind the future. AP automation introduces massive changes to the scope of AP. It brings them to the table. The more automation potential you introduce, the more value your AP department has across your enterprise. The transition from manual input workers to spend management teams responsible for driving liquidity and growth.
2. Educating Beyond Use
It's one thing to educate an employee on how to use new technology. Teaching them how to take ownership of the new technology is an entirely different ballgame. You don't just want your AP teams to understand technology. You want them to participate. The more invested your teams are in the AP automation solution, the more purpose they'll find using it.
Advanced automation solutions like AP automation leverage rich machine learning algorithms and continuous improvement. You want your AP teams to spark that improvement by constantly looking for smarter, faster, and more purposeful ways to use your technology. In other words, the value lever of automation is that it upends traditional processes and creates an environment of evolution. If your team isn't truly invested in the technology or new processes, you're not getting the full benefits of your investment.
Set an Improvement Framework
The way you measure success is about to change. All of your old KPIs, metrics, and teams are going to undergo an evolution in the face of evolution. You need to lay the framework for these changes. Chances are, you need to cook up new metrics for changed team roles. You also need to measure and utilize different KPIs for success. Modern AP automation solutions often provide relevant KPIs off-the-shelf.
How to Reap the Benefits of AP Automation
In short: AP automation significantly disrupts traditional AP processes, saving you time, money, and resources. At the same time, AP automation introduces broad-scale changes that completely change the way your organization leverages your AP department. You can quickly transform your AP team from a necessity into a business advantage, and your automated AP workflows can become significant growth producers that give you competitive agility in today's upended economic landscape.