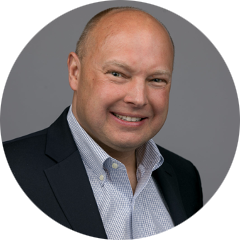 How do you receive and process invoices when staff can't get into the office?
If you're like most AP departments, the answer is, "e-mail."
E-mail makes it possible for AP departments to receive invoices without anyone having to be in the office. E-mail also allows for invoices to be digitally routed across town or across the globe.
But AP managers must ask themselves whether e-mail is a workaround that really works.
The Downside of Relying on E-mail
There are three big problems with relying on e-mail for invoice receipt and processing:
Invoice receipt and data capture. Almost half of AP leaders surveyed by the Institute of Finance and Management (IOFM) say it's harder to receive invoices from suppliers and capture the header and line-item data from invoices when staff works remotely. While e-mail offers a way for AP departments to receive some of their invoices without staff having to be in the office, e-mail can't handle invoices that suppliers send via File Transfer Protocol (FTP) upload, a supplier portal, or fax. And, without the right technology, AP staff must manually key the data from invoices. Manual keying increases the possibility that key information won't be captured, data won't be accurate, the information won't be timely, and that data won't be well-organized. What's more, poor integration between e-mail processes and an organization's ERP means staff may have to re-key information on approved invoices.


Invoice approvals. Approving invoices is harder these days for nearly one-quarter of AP departments surveyed by IOFM. More than one-third of AP departments say that resolving exceptions is taking longer now that staff is working remotely. Routing invoices via e-mail beats physically transporting invoices around town for approval by staff working from home. But e-mail routing falls short in a lot of other ways. Routing invoices via e-mail isn't secure. E-mail can't assure chain of custody. E-mail routing of invoices puts the onus on the sender to determine who should review the invoice. E-mail can't enforce separation of duties. E-mail doesn't track all the actions taken on invoices. And e-mail can't stop an invoice from being sent to the wrong person inadvertently, or an invoice being deleted prematurely.


Visibility and reporting. AP leaders can never be sure where things stand in the process when they rely on e-mail to route invoices for approval and exceptions handling. E-mail can't track who reviewed an invoice or the actions they took. E-mail doesn't provide ready access to supporting information such as purchase orders or proof-of-delivery documents. AP managers can't use e-mail to drill down into invoice information to identify trends or potential causes of bottlenecks. And e-mail doesn't provide visibility into historical data.
While e-mail may have helped AP departments weather the prolonged shift to remote working, the issues described above make e-mail a poor choice long-term for invoice receipt and processing.
How AP Automation Optimizes Remote Working
AP automation offers a better approach to remote working than e-mail.
Digital receipt enables AP departments to aggregate all electronic invoices onto a single platform without anyone having to be in the office.
Intelligent capture automatically extracts and validates the header and line-item data from electronic invoices without manual keying.
Dynamic workflows route invoices for approval based on pre-configured business rules. Notifications, alerts, and escalation procedures prevent invoices from becoming "stuck" in, the process. Purchasers can use a mobile device to approve invoices. And invoices and data are digitally archived, according to an AP department's retention rules.
Seamless ERP integration uploads data on approved invoices directly to any ERP application without the need for human operator intervention.
Built-in governance controls manage access by user or role, assure chain of custody, enforce separation of duties, and track all actions taken on the invoice.
These are some of the reasons that 71 percent of AP departments plan to deploy more technology. In fact, 44 percent of "highly automated" AP departments plan to automate further, IOFM finds.
Make Work from Home Work Better
There's no telling when, or if, AP departments will return to the office.
Now is the time to rethink the way that AP departments process invoices while staff work remotely.
AP automation is better than e-mail for optimizing remote working.
Want to learn more? Watch our video, "Are your e-mail workarounds really working?"
Learn more about how an AP Automation Solution can transform remote working conditions.