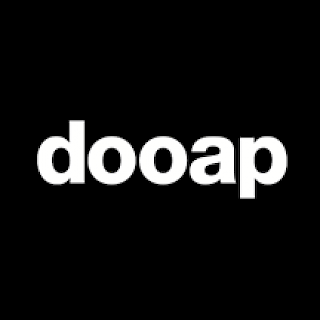 At the moment this is written, there are over 1 million confirmed cases of the novel coronavirus COVID-19 and over 21,000 deaths. Governments across the world are reacting to the spread of this deadly and highly-contagious novel virus that puts young and old at risk. In the United States, "social distancing" has become the keyword of the year. The further people are apart, the less chance the virus has to spread rapidly. In turn, this "flattens the curve" of the virus — which will hopefully reduce its impact on the healthcare system.
As businesses across the globe transition to remote, at-home work to help mitigate the spread of COVID-19, many accounts payable departments are dealing with uncharted waters. Despite some corporations discretely outsourcing some Finance roles, the vast majority of accounts payable happens in-house. Traditional AP departments handle a lot of paperwork, in-person communication, and office work.
So, it's only natural that AP departments are dealing with remote frictions. Things have essentially changed overnight. And, as all businesses tread carefully in these new times, many are trying to find ways to keep the AP pipes flowing despite the rapid shifts to remote work. After all, accounts payable is your first line of defense to ensure that your liquidity can meet the ongoing storm of government shutdowns, social distancing disruptions, and possible supply chain disruptions.
There has never been a more perfect moment to enable remote AP processes through automation. For businesses looking to maximize the value of their AP departments while ushering in technology that rapidly adapts to remote work, automation may be the guiding light at the end of the tunnel — at least when it comes to handling AP in this new world.
Issues businesses are facing in the COVID-19 landscape
We don't know how long shutdowns will last or how the global economy will fare once this virus has swept through the nation. But we do know that the stress, frustration, and anxiety that companies are experiencing as they rapidly attempt to execute strategies to keep them in the green is shared between all of us.
From new incident management policies and strange, protection-heavy on-site norms to customer protection, issue mapping, and logistics, businesses have plenty to worry about in the wake of the novel coronavirus. On the one hand, they need to protect their valuable employees. Many enterprises are to remotely station their employees, especially now that more people on the planet are on lockdown that were alive during the first World War. One-fourth of employees already work away from home. So, the groundwork has been set. Businesses aren't paving new paths — they're already there. But it's still unfamiliar territory for workers and managers who are now forced to communicate behind a screen.
On the other hand, businesses are trying to navigate business and customer relationships in a distance-heavy ecosystem. The supply chain isn't fractured, but it's certainly disrupted. And, given the incredible surge in demand for shipping (Amazon has recently announced that they will no longer internally fulfill non-essential items for businesses), discovering new logistics strategies is another important piece of the puzzle.
Of course, there's also a major barrier for businesses looking to stay afloat during these trying times — accounts payable.
The world of accounts payable in "The Covid times"
Unfortunately, vendor credits and debts don't disappear in a crisis. If anything, vendors are hungry for revenue. You need stable, consistent supply chain relationships, and your vendors need liquidity to stay in business. But the role of accounts payable has changed. For the time being, most companies are restricting in-person visits and physical touchpoints with vendors and even avoiding simple finance and AP tasks like touching papers or documents.
That means that employers have a remote team doing remote business. Being able to manage and automate AP invoice processing is more important now than ever. It's the fuel that will power your accounts payable during these strange, unprecedented times. While 80% of invoices are still done on paper, that time is coming to an end. Businesses are being forced to adopt tech to streamline their AP processes from home offices while attempting to eliminate paper and reduce human touchpoints. And the (until now) slowly-dying manual processes are being driven out almost overnight.
For many businesses, this is a serious shakeup. You still want to take advantage of early discounts, reduce touchpoints, and streamline AP. But you're having to do it from behind a computer screen. Workers may feel shaky with the new tech, and you may be worrying about how you can deal with touchpoints and approvals in a world where everyone is self-isolating.
Luckily, you have options. Automating your AP processes and onboarding remote-friendly AP systems is critical for businesses looking to streamline AP in the age of remote work.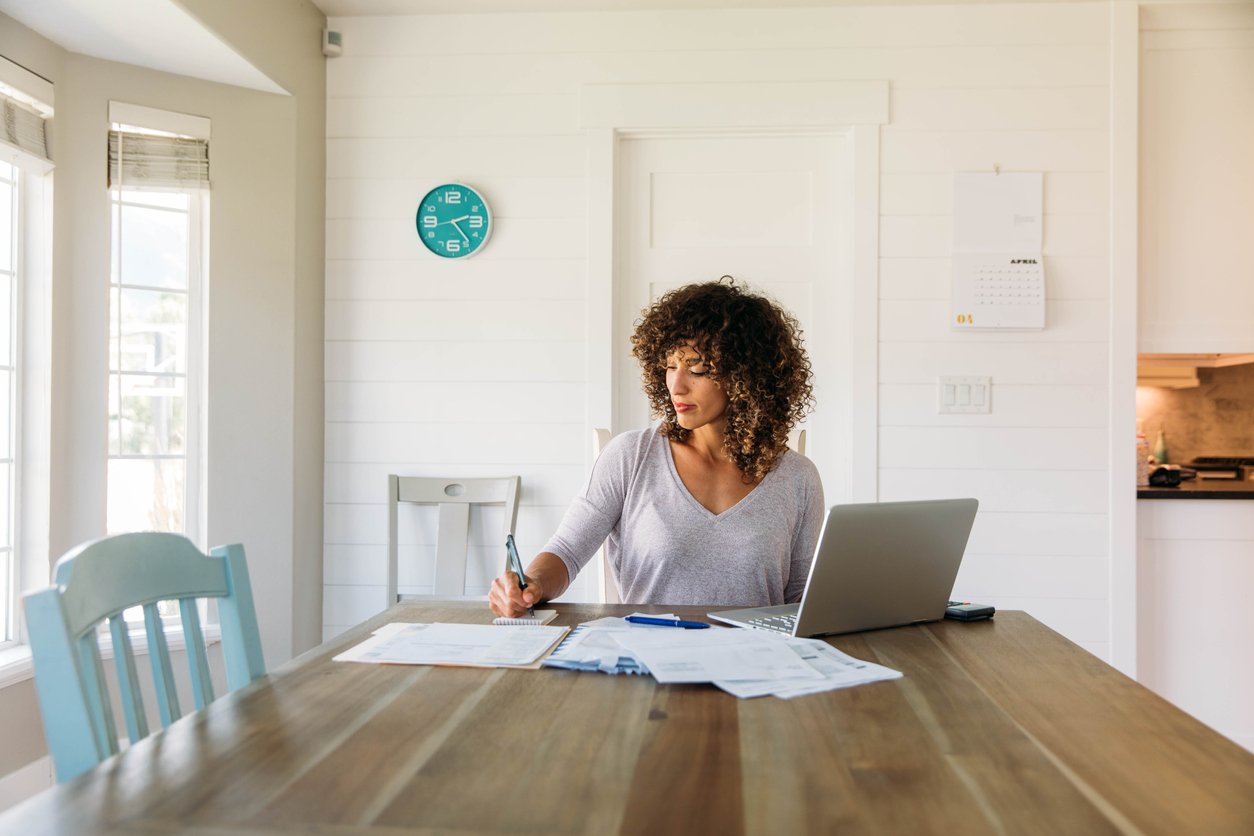 Understanding the role of automation in 2020
When many businesses think of automation, they think of "replacement." But the real value in automation isn't replacing workers; it's replacing redundant, manual, error-heavy tasks. It takes an average of 18 minutes to locate a document manually. The manager spends over one day a week dealing with manual administrative tasks, and, depending on the department, manual tasks can consume the majority of a worker's day.
Automation breaks the shackles. Around 70% of workers believe that embracing automation will save them from dealing with repetitive manual tasks. Of course, freeing workers to focus on more critical tasks isn't the only thing on businesses' minds. Fears of a looming recession compiled with this new landscape of remote-heavy work are forcing everyone to rethink their processes.
How can you minimize the financial impact of your work? And how can long-term automation and digital transformation help your company survive this worldwide stress test?
The answer depends on where you leverage automation. And one of the first, and most important, places that you can start is with your accounts payable.
How AP automation can help your business during the COVID-19 outbreak
When we think of AP automation during these trying times, we aren't immediately focused on the time savings. Yes. AP automation saves time and money. Looking for paper files eats away at 40% of the average worker's day. And AP automation can save companies a whopping 90% on their invoicing costs. AP automation also reduces errors, which help prevent companies from paying into the $7 billion AP fraud cost bucket during the year. The list goes on.
But in today's landscape, AP automation is all about ease-of-use and remote-friendliness. Your office workers are now your home workers, and your AP department is suddenly fractured into many different households, and the old-fashioned handshakes have quickly turned into emails and Skype or Teams calls.
A shocking 80% of invoices still arrive on paper. For businesses ready to embrace remote work, paper invoices can become beacons of pain. It's almost impossible to create a fluid finance environment when you're having to fax and mail invoices to the right people. You need an AP automation tool that stores invoices digitally, allows for digital approvals, and gives your employees the freedom to review and approve straight from their mobile devices or laptops.
You have new barriers to productivity. At-home distractions can be time-sappers that prevent employees from hyper-focusing on manual tasks — which in turn creates more errors. In past studies, 70% of workers cited office noise as a key distraction during their workday. Now, that distraction is Netflix, kids, significant others, and noisy neighbors.
Lack of access to information is another barrier. AP departments rely on up-to-date information to help them code, route, and process critical vendor invoices. At work, that can be a challenge in itself. But at home, finding access to this information can be gut wrenchingly difficult. Workers can't walk to another desk or quickly reach out to another employee. They have to call them or email them. This creates additional frictions across the AP pipeline that can lead to slower processing and time-consuming approval journeys.
For some businesses, the lack of concrete schedules can create hectic work situations. Remote workers typically aren't bound by time in the same way they would be in the office. This can lead to headaches when you're trying to chase down approvals, especially if you still rely on paper or emails.
Face-to-face supervision is another common challenge for remote workers, who often find it difficult to find support from higher-ups. Your workers have never been more reliant on their tech stack. And this is when automation becomes key. You want to bypass all of those remote road bumps with automated routing, rapid approvals, and automatic code matching. Your AP department needs to be full-steam ahead. They're the knights in armor that help you maintain your supply chain relationships and keep liquidity flowing in these trying times.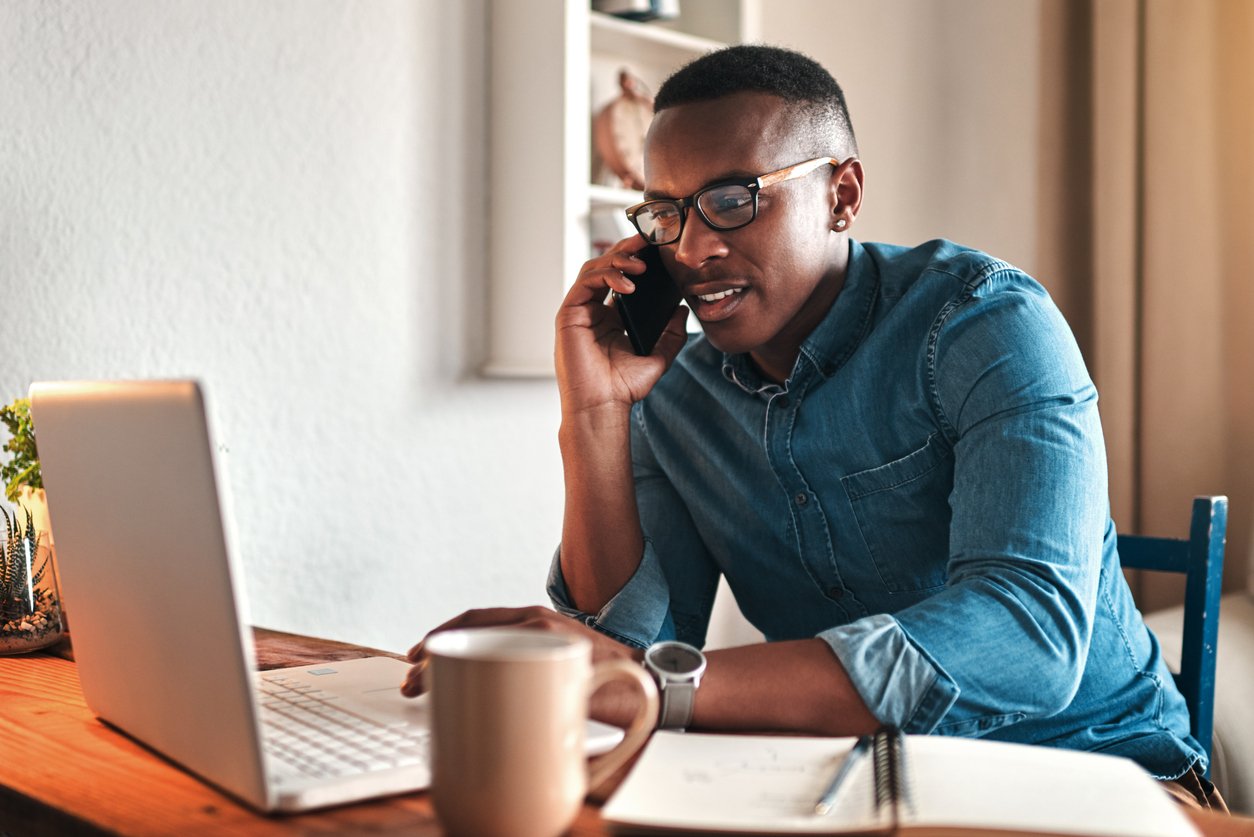 3 ways Dooap can hack your AP processes
Our Accounts Payable Automation for Microsoft Dynamics 365 for Finance and Operations and AX 2012 can help your business automate critical AP tasks in your Microsoft environments to reduce those remote frictions and improve your overall AP pipeline with rapid automation. Let's look at three key buckets where Dooap can help your business's AP department during the era of social distancing.
1. Dooap is remote-friendly
Dooap is a mobile-first, cloud-native AP solution for Microsoft Dynamics 365 FO and AX 2012. Built from the ground-up on Azure, Dooap naturally integrates with Dynamics to encourage faster invoice processing through automated coding and approval workflows. The Dooap mobile app lets you instantly investigate and approve invoices directly from your smartphone. You can swipe through invoices to instantly approve them, and pull up more information to ensure accuracy before tapping approve.
Dooap's app also features best-in-class collaboration features, allowing workers to send messages and reach out directly through Dooap to reduce those remote communication frictions. This means that AP can stay focused on their workflows, and approvals can be instigated rapidly from management without having to take a break from other critical tasks.
Dooap also features a conflict-free external web application that provides employees with multiple means of automating, approving, and coding invoices.
2. Dooap has rapid remote implementation
Obviously, fully integrating new solutions is a pain point for businesses. This change has been sudden. You don't have the time or resources to fully equip all of your workers with brand new solutions that require heavy integration and installation. With Dooap, you don't have to. Our solution was built to use the data that's already in your ERP. You don't need to overlay our solution with Microsoft Dynaics 365FO, and you don't have to build new integration interfaces. It's plug-and-play.
Dooap is a SaaS solution that was built in the Azure cloud to instantly integrate with your MSD365FO and AX2012. With a mobile app and a cloud-based web app, we can help your team instantly start leveraging automation to reduce friction in their new remote lives.
3. Dooap has a simple learning curve
Accounts payable software hasn't always been synonymous with "user experience." Clunky and chunky interfaces that are heavily text-based have been the de facto standard of AP software for years. Dooap is changing that norm. Our incredibly user-friendly software is unified across devices and features easy-to-learn and easy-to-understand interfaces.
You can manage all of your business functions (e.g., sales, procurement, logistics, warehouses, etc.) under a single window of truth. That means workers can easily understand and utilize Dooap within hours (if not minutes). And, our interface is simple enough to instantly communicate value to workers without management intervention — eliminating another of those pesky remote work barriers.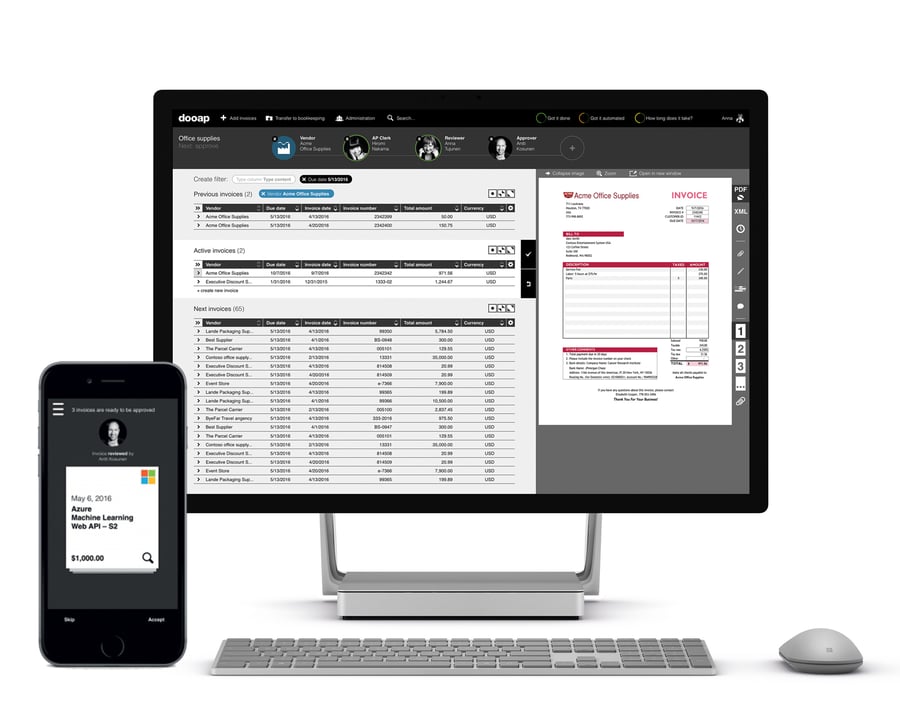 Dooap can help your AP department get instantly remote
The business space is changing for all of us. For those businesses that used to rely on manual processes and plenty of physical touchpoints, handling AP can feel like a nightmare scenario during COVID-19. With Dooap, you can instantly begin applying AP automation to your existing MSD365FO. Dooap is easy-to-use, easy-to-understand, and filled with solutions that are ideal in remote-work scenarios.
Your AP department can start automating all of the tasks that used to take them hours, and they can do it without having to reach out to other people in the organization constantly. Upper management can simply swipe invoice approvals off of their to-do-list, and AP workers can start automating coding matches to help them boost their at-home productivity.
Sure! Dooap saves you time, money, and headaches. But we can also help you rapidly adjust to this brave new world without time-consuming integrations that you simply can't afford during times like these. The truth is: none of us were prepared for this. And most of us are entering new territory. Dooap can help you embrace the new remote reality. Are you ready to experience faster, smarter, and remote-friendly AP automation? Contact us to learn more.