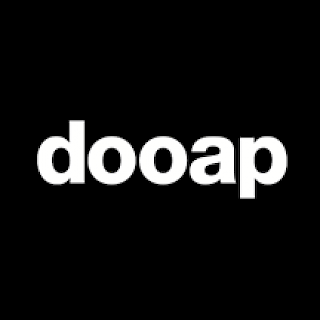 In our previous issue of Dooap tales we shared how Liz found an AP solution for her team and was able to get the software up and running in just five days, all remotely!
Liz and her team automated their AP process, and now they have access to a convenient mobile app that allows managers throughout the organization to easily approve invoices from their phone.
In this comic strip series, we follow Liz chatting with Dan, a manager at her organization. Dan is excited about how simple it is to "swipe right" to approve invoices, right from his phone!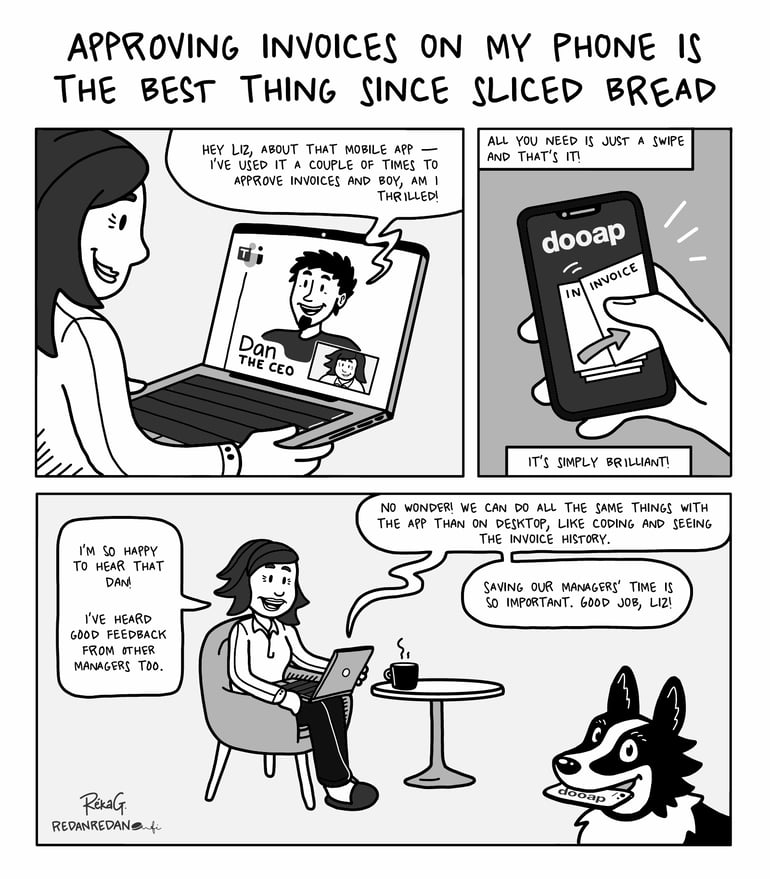 Approve Invoices, Anywhere
In the mobile app, Dan can do many of the same tasks that he does on the desktop software, such as coding, commenting, and seeing the invoice history. With the features available on the mobile app, Dan is thrilled for what a time saver this is going to be for him and the other managers at the organization.
Not only has Liz enabled her team with an automated and efficient AP process, with Dooap, the managers in her organization are now able to reap the benefits of a simple mobile app. With a "swipe right" managers can approve those time-sensitive invoices and make sure their AP workflows remain on track.
Check back in for the next installment of Dooap tales and the progress that can be made with automated AP processes!
Stay up-to-date with the latest company news, blogs, and more!