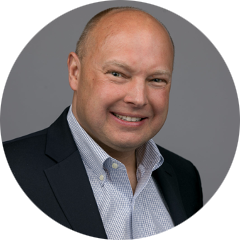 Salty water doesn't boil faster. Dogs don't sweat by salivating. And the Great Wall of China isn't visible from space. There are lots of things that many people have always believed, that are in reality, false. For the most part, these types of myths or urban legends are harmless.
Like believing that bananas grow on trees. Or thinking that Napoleon Bonaparte was short. But when misperceptions stand in the way of progress, they are no longer a laughing matter.
Consider the myths that have held many accounts payable departments back from automating. In today's Digital Era, only nine percent of accounts payable leaders describe their department as being fully automated, according to research from the Institute of Finance and Management (IOFM). In fact, 14 percent of accounts payable departments process the invoices they receive in a completely manual manner. One-third of accounts payable departments admit to having little automation.
Everyone knows that automation is more efficient and effective than manual paper-based processes, but some common myths about automation have stopped many departments dead in their tracks.
The Top Misconceptions about AP Automation
Let's dispel the five most common myths about accounts payable automation:
"Paper processes aren't so bad." Manual, paper-based invoice processing costs your accounts payable department more than you think. Every day, accounts payable staff are bogged down with a seemingly endless list of time-consuming tasks: keying invoice data, tracking down approvers, routing invoices for approval, searching for lost or misplaced invoices, managing back-and-forth e-mails and phone calls to resolve exceptions, reconciling invoices and payments, creating spreadsheet reports, and responding to phone calls and e-mails from suppliers regarding the status of invoices and payments. The time that staff spend on manual tasks is time that they cannot spend on more critical, high-value activities such as data analysis, supplier management, and vendor master database cleanup. And it has been hard for accounts payable departments to adapt paper-based invoice approval processes to a remote working environment. Ardent Partners' 2019 State of ePayables Report found that best-in-class accounts payable departments – typically, those with a much higher level of automation – have significant performance advantages compared to their less-automated peers: their invoice processing costs are nearly 6 times lower; they process supplier invoices nearly three times faster; and their invoice exceptions rates are more than 50 percent lower.


"We don't have the IT resources necessary to automate." IT resources are undoubtedly tight. And there are lots of competing projects across the enterprise. But cloud-based accounts payable solutions can be deployed fast, with minimal IT involvement. Unlike traditional on-premise solutions, cloud-based accounts payable solutions do not require costly, complicated and risky system deployments. Cloud-based accounts payable solutions do not require long professional services engagements. Approval and exceptions workflows can be configured fast based on your business rules. Leading accounts payable solutions integrate seamlessly with legacy enterprise resource planning applications. System administration is intuitive. Security such as user and role-based access are built into the solutions. And the technology provider is responsible for software enhancements, bug fixes, backing up data, and more.


"Our staff will never adopt automation." No one likes the drudgery of manual invoice processing. This is especially true with millennials. Developing a plan for managing change and addressing potential staff concerns will help win over frontline staff, ensure a smooth system deployment, and lay the foundation for enthusiastic staff adoption. Engage influential frontline staff in the evaluation of potential solutions and in the planning of the system deployment. Spell out early in the deployment how the system works and how it will positively impact the jobs of frontline staff. Emphasize how the new system will free staff to focus more time on intellectually stimulating, higher-value activities that can help advance their careers. Identify frontline staff with a positive attitude who can advocate for the system while training their peers. Finally, ensure that training on the new system is a hands-on affair so frontline staff can see for themselves how much easier automation will make their jobs.


"Our suppliers will never adopt automation." An automated accounts payable solution makes a supplier's life easier. Electronic invoices can be submitted effortlessly and cost-effectively without printing, collating, mailing, and the inevitable lost invoices. Electronic invoices can be instantly converted or "flipped" into electronic invoices that can be processed fast by the buyer. Suppliers receive instant confirmation that an electronically submitted invoice was received. Suppliers may be able to check on the status of invoices and payments, and view their history of past invoices, 24/7/365, from any PC or mobile device without the need to call or e-mail the buyer. Suppliers and buyers can collaborate electronically to resolve exceptions and keep invoices flowing for an on-time payment.And the faster invoice processing enabled by accounts payable automation opens the door to faster payment.


"The C-Suite won't support accounts payable automation." Sixty-three percent of accounts payable leaders believe their senior management is more receptive to automation, according to an IOFM survey conducted in September 2020. Moreover, the strategic value of accounts payable is rising in the eyes of more senior managers. What is it about accounts payable that has senior management so excited? Senior managers know that a highly automated accounts payable function can help support the objectives that keep them up at night: profitability and the bottom line, visibility and cashflow management, and risk mitigation. A proposal that demonstrates how an automated accounts payable solution will help deliver improvements in these important areas is sure to win the approval of the most skeptical senior managers.
Seventy-one percent of accounts payable leaders say they plan to automate. Even those departments that describe themselves as being largely automated plan to deploy more technology, IOFM finds.
Don't let myths and misperceptions about automation cause your department to fall behind its peers.
Just as swimming after eating a meal won't increase your chances of experiencing stomach cramps, deploying a leading cloud-based accounts payable automation solution is a decision you won't regret.
Learn more about the solution Dooap offers.