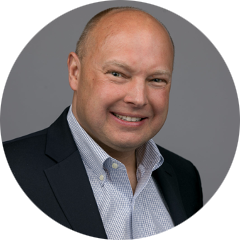 Whether it's the Holy Grail, boxcars filled with Confederate gold, or sunken pirate ships in the Caribbean, everywhere you look on cable television, someone is searching for hidden treasure.

Who wouldn't want the opportunity to unearth untold riches?

Accounts payable leaders have an opportunity to dig up a treasure of their own.

A treasure trove of data.

The invoice data that flows through an accounts payable department has tremendous value across an enterprise. The challenge for accounts payable leaders is to unlock this priceless information.

In a manual or semi-automated accounts payable environment, data is often inaccurate or incomplete, information is not timely, data is poorly organized, and systems are fragmented. The result is that enterprise stakeholders don't have access to the crucial variables that they need to make decisions.

Automated accounts payable solutions provide a map to better business intelligence.

Automation unearths the value of invoice data in five ways:

Collection

: A best-in-class solution aggregates all paper and electronic invoices onto a single platform, eliminating the data gaps and latency that occur when departments use standalone systems for each of the ways that invoices can be delivered (e.g., snail mail, e-mail, etc.).



Capture

: Automated accounts payable solutions extract and validate all invoice header and line-item data with a high degree of accuracy, eliminating the possibility of transposing numbers and other errors that cause downstream exceptions. Captured data is matched against purchase orders and delivery receipts, ensuring control over corporate spending.



Workflow

: Automated accounts payable solutions digitally route invoices to approvers based on pre-configured business rules. Approvers can instantly access the information they need to make decisions. And complete audit information is available for every invoice.



ERP integration:

Leading accounts payable solutions upload invoice data directly into any legacy ERP, touch-free, providing 360-degree visibility into suppliers and transactions.



Analytics:

Automation puts smart insights into invoice data at the fingertips of the people who need them. Graphical dashboards display Key Performance Indicators in real-time. Drill-down capabilities make it easy to identify trends and understand the root cause of issues. Mobile capabilities keep managers in the know while on the go. Ad hoc reports allow accounts payable to meet ever-changing business intelligence needs. And exports accelerate the delivery of information into business applications across the enterprise.
It's hard to put a price on the value of the data unearthed through accounts payable automation.

But tapping into invoice data supports strategic initiatives.

Working capital optimization. Accrual reporting is instantly available in an automated environment. Decision-makers can effortlessly access historical invoice information to determine cash flow trends. And graphical dashboards help managers spot opportunities to capture more early payment discounts or to avoid costly late payment penalties.


Better spend management. Automation provides decision-makers with consolidated visibility into spending by the supplier, category, business unit, approver, and other metrics. These insights can help track performance against budget and reign in expenses.


Operational performance. Every business wants to do more with less. An automated accounts payable solution helps make this possible with on-demand operational metrics, real-time visibility into the status of invoices, and online collaboration between stakeholders.


Risk mitigation. The prolonged shift to remote working disrupted established policies and procedures for how invoices are approved. An automated accounts payable solution provides tracking and control over invoices, whether staff work across the hall or across the globe. The technology can comb historical data to identify anomalies that may indicate fraud.

None of this is possible when invoice data is buried in file cabinets and cardboard boxes.

If your accounts payable department is looking for ways to deliver more value to the enterprise, automation may be the answer. It may not be a lost city of gold, but the insights provided by automation are worth their weight in gold to a business looking to grow and succeed.



Watch our video, "Unearthing the Treasure Located in Invoices"