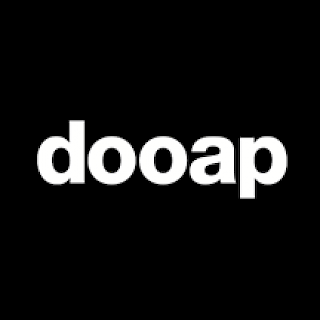 A user group is a powerful vehicle for sharing information and gaining insights. We recently had a chance to talk with Jenna Knoblauch, Director of Marketing, Dynamic Communities, about the benefits of user communities and where they are heading. Here are some highlights from our conversation:
Dooap: What are the key benefits of user communities?
Jenna: User communities are more popular than ever. They provide a dynamic information sharing environment that enables members to grow both in their profession and career. Members can learn from peers and partners through online forums, training opportunities and conferences – gaining information on new technologies, and insights into best practices and real-world applications.
The user group communities provide many ways to learn and network with peers both locally, through user group Chapter meetings, and globally at regional events as well as through online forums. Members get answers to questions and problem solve with their peers year-round in an unbiased setting, leading to professional growth and a better understanding of their technology implementation.
Also, user communities provide leadership opportunities that help individuals advance in their careers. For example, members could serve on a board, volunteer for a committee or write for the user group magazine. Several members of the Dynamic Communities user groups have mentioned that they have been able to develop leadership skills by taking on volunteer positions in the organization, which they consider a critical factor that led to career advancement.
Dooap: What power do user communities have?
Jenna: User group communities enable software users to help their peers as well as to learn and improve their technology implementation. These user group communities also create a strong conduit back to the technology provider. For example, Dynamics Communities, which is the largest independent community of users, provides Microsoft with product and feature requests. The whole ecosystem grows stronger when knowledge is shared among peers within the user group communities – accelerating the product knowledge and skills of all whom are involved.
Dooap: What is the role of ISVs?
Jenna: Partners are an integral part of user communities, providing educational sessions and sharing their knowledge. They also inform members about products and services that are available and teach them how to maximize technology to accelerate business growth. The Dynamics Communities User Group Summit event is a great opportunity for users to participate in sessions, learn how to get more out of their systems, network with others who have "been there, done that" and to find an ISV solution in the Expo hall.
Dooap: How has Dynamics Communities been doing?
Jenna: Our user group communities continue to be vibrant and represent over 170,000 members worldwide. While the U.S. and Canada are our strongest membership base, we are continuing to offer events and local user group meetings in Australia and EMEA. We are hosting numerous events all over the world, and the upcoming Summit in Phoenix, Arizona is expected to draw about 6,800 attendees.
Dooap: What are some of the topics and issues that are of most interest to Dynamics 365/AX users?
Jenna: Digital transformation is a hot topic and users are trying to figure out how they can use automation to move their business forward. Migration and upgrading are topics of concern, as users try to determine the best times and ways to migrate/upgrade, as well as how they can get the most of their current technology. Users look to the user group communities for unfiltered information, from a large population of people, on migration and upgrade topics. The user groups provide an opportunity for users to gain peer-level insights and best-practices, learn how to overcome challenges and hear about the mistakes to avoid.
Dooap: What are Dynamics 365/AX users looking for in their technology solutions?
Jenna: In general, we find that users are looking for technology to dramatically change the performance and reach of their business. The drivers tend to be disruption from market newcomers or innovation from rivals seizing an opportunity to win new customers. They see peers benefiting from Digital Transformation and the new generation of technology and solutions. The task in front of users is figuring out how to apply these transformational technologies to grow their business.
Dooap: What is the future of user communities?
Jenna: We see a very bright future with continued growth. In addition to conferences, national and international programs, we have noticed an increased number of local user groups starting up all around the world led by dedicated volunteers and subject matter experts.
---
To find a local user group, or to learn more, visit: www.dynamiccommunities.com/usergroups
---
What is AP Automation?
We've gathered everything you need to know about Accounts Payable Automation on one page. If you're ready to learn, just click the button below!