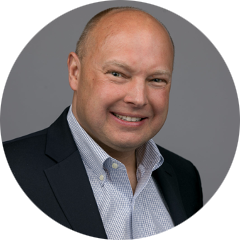 The Leaning Tower of Pisa is one of the world's most iconic structures.

The Italian belltower is distinguished by a nearly four-degree lean resulting from an unstable foundation. The tower began to lean during its construction in the 12th Century due to soft ground that could not support the structure's weight, and it worsened until construction was completed.

It's not just belltowers that require a solid foundation.

Ensuring a solid foundation is critical when it comes to automating accounts payable.

An accounts payable solution that is built on a solid foundation will serve a department's needs now and in the future. There are three questions to ask yourself when evaluating prospective automation solutions to ensure they will provide the foundation you need. Ask yourself, is the solution:


Digital. Achieving the full benefits of accounts payable automation requires a solution that can collect and aggregate all paper and electronic invoices submitted by suppliers onto a single platform for standardized processing. Digital accounts payable solutions automatically extract and validate the header and line-item data from invoices, match invoices against purchase orders and proof of delivery receipts, electronically route unmatched invoices or invoices requiring approval based on pre-configured business rules, and seamlessly upload approved invoices directly to any ERP (enterprise resource planning) or accounting system. Digitizing the collection, capture, and processing of supplier invoices decreases costs, reduces the possibility of errors, accelerates cycles times, and improves tracking and control. Achieving these benefits is impossible in a manual or semi-automated payables environment.


Data-driven. Things are coming at businesses one million miles an hour these days. To keep up, businesses need to know where things stand with their cash flow, spending, and operational performance. One misstep or missed opportunity can set a business back for years. Automated accounts payable solutions put smart insights into invoice data at the fingertips of those who need them. Graphical dashboards display real-time Key Performance Indicators (KPIs). Drill-down capabilities help decision-makers quickly identify trends and uncover the root cause of problems. Historical invoice data can be retrieved within moments with a few clicks of the mouse. Mobile access keeps managers in the know while on the go. Ad hoc reporting makes it easy to adapt reports to changing business needs. Export capabilities get critical variables to downstream systems and process faster. And seamless integration with an ERP or accounting system provides 360-visibility into transactions.


Strategic. Businesses expect more from accounts payable at times like these. Next to ensuring the health of employees, finding and funding new sources of value is the top priority of CFOs, Deloitte says. CFOs need accounts payable to be a partner in helping the business achieve strategic objectives such as increasing revenues and profitability, expanding into new markets, and achieving a competitive advantage. Eliminating manual, repetitive invoice processing tasks such as keying data, shuffling paper, fixing errors and mistakes, chasing down information, and responding to endless telephone calls and e-mails from suppliers frees accounts payable staff to focus more on growth-generating activities. Unburdened from the drudgery of manual invoice processing, accounts payable staff can analyze data, collaborate with procurement, treasury, and other stakeholders, and build relationships with new or strategic suppliers – the kinds of things that deliver value across the corporate enterprise.

If it feels like your accounts payable department isn't on firm footing, an automated solution that is digital, data-driven, and strategic can help improve your operational efficiency and effectiveness while freeing up your staff to support business growth and success during the economic recovery.

These foundational attributes also ensure a strong payback on your automation investments.

Ignoring soft spots in your department – either by dragging your feet on automation or choosing the wrong solution – could result in your department standing out for all the wrong reasons.
Want to learn more? Watch our video, "5 Questions to Ask Yourself Before Automating AP"