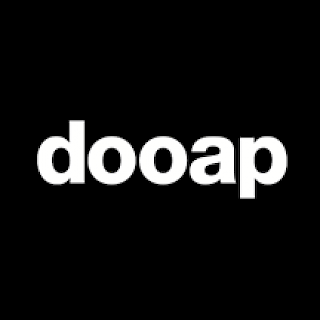 It's certainly been a strange time for everyone around the world. One that requires adjustment as our business and personal spheres blend and we learn to communicate more, but at a distance. We noticed that people are opening up more and sharing more of their personal lives as we enter into their homes – literally – during video conference calls. In that spirit, we'd like to tell you what we've been up to and how we're faring.
First of all, adapting to remote work has been easy for us since most of us work remotely, at least part of the time, and we have all the tools in place. But now that our children are also home and we need to also take on the duties of teacher and daytime cook, we find that our work days have become longer as we balance work/life activities more than ever before.
Since we're no longer coming into the office or having on-site meetings with customers, we find ourselves looking for more face-to-face communications and we are relying video calls much more. We certainly miss the casual office conversation, and realize we may be missing out on bits of information on what's going on in different areas of the company. Because of that, our internal sales & marketing calls have morphed into all-team video calls, giving everyone a chance to catch up and connect with each other face-to-face.
And we're trying to maintain our fun workplace culture, even if we have to do it remotely. We're still having happy hours, except now they're virtual. We've also been sharing videos on our experiences being at home, articles and funny things through What's App. It's become our virtual office cooler.
We've also noticed that the quarantine has changed our interactions with customers – and in a good way. Since people are no longer working in a hectic office environment, everyone seems to have more time to chat, and we've enjoyed getting to know all of you more on a personal level.
We've also seen some customers move projects along more quickly. Some forward-thinking companies are making AP automation a priority right now not only because they have more time to focus on it, but also because they recognize how difficult manual, paper-based invoice processing is – especially when remote processing is required, such as now (Check out our blog on the challenges of remote AP using manual methods).
The good news is that here at Dooap we are able to handle all aspects of AP automation remotely – including , deployment, training and go-lives – which gets you up and running quickly so you can realize the benefits of automation right away.
As we look ahead to how business might change post-COVID-19, we know that we will rely on video communication more than ever since it's almost as good as speaking with someone in person. Because of the efficiencies gained from video communication and the travel time saved, we believe that many companies will reduce unnecessary business travel in the future.
We enjoyed the deeper connections that we've made with all of you. As always, please reach out to us if in any way we can help you improve operations and make your lives easier and smoother.
We hope you and your families are doing well and making the best out of your time at home.
The Dooap Team