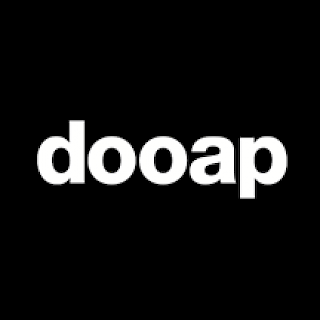 We are very pleased to announce the new partnership between Dooap and Pagero, which allows us to offer our Microsoft Dynamics users improved and highly automated accounts payable processes. Through this partnership, our customers can use Pagero's network to digitize their entire incoming invoice flow and Dooap's AP automation solution to automate invoice approval and processing.
Pagero offers innovative, easy-to-use digital solutions for the order-to-cash and purchase-to-pay processes. Dooap offers a modern accounts payable automation application designed for the needs of companies using the Microsoft Dynamics 365 Finance system, and is certified by Microsoft.
"Our solutions complement each other perfectly and together with Pagero we can offer our customers access to a global e-invoicing network and an automated and managed end-to-end process," says Antti Kosunen, the founder of Dooap Oy. "Our relatively young companies offer state-of-the-art solutions that meet today's operational requirements. The services must be versatile and serve the customer's needs, and our paths meet here as well. We both emphasize fast implementations and ease of use, and it is also important for Pagero as well as Dooap to deliver first-class customer service for our customers, both during the implementation and also post-go-live."
"Our solutions complement each other perfectly"
Antti Kosunen, Dooap Oy
"Our business idea is based on creating an ecosystem that allows companies to facilitate digital document exchange through one single connection, and I believe that our collaboration with Dooap adds greatly to this ensemble," says Minna Myllyluoma, Partner Manager. "Our Microsoft Dynamics customers can further develop their accounts payable processes by streamlining verification and approval of invoices, and thus avoid unnecessary manual work. Dooap's modern invoice processing system promotes exactly what we strive for - making buying and selling as easy and efficient as possible, anywhere in the world."
Promoting the adoption of e-invoicing in North America
The cooperation between Dooap and Pagero also extends beyond the joint service offering: both are a part of the Business Payments Coalition (BPC) and E-invoice Exchange Market Pilot led by the Federal Reserve Bank to promote greater adoption of e-invoicing in North America.
"BPC consists of a wide group of experts focused on advancing the development of e-document exchange between companies and introduction of e-invoicing. We feel it is important that we cooperate to achieve standardized and interoperable communication models worldwide," says Antti Kosunen.
"This initiative is very important, and we believe that the vast expertise within BPC and the lessons learned from existing e-invoicing models in Europe and Australia can benefit us greatly when trying to find the best solution and develop the best practices in the United States," comments Minna Myllyluoma.