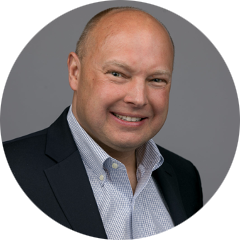 Change has historically come slowly to accounts payable (AP).
Many AP pros have spent their entire career in the same department, doing things the same way.
That all changed over the past year.
The prolonged shift to remote working has disrupted the way that AP departments operate. In an instant, established processes for processing invoices were turned upside down and shaken hard.
AP leaders and their teams were confronted with:
New ways of working
New operational challenges
New risks
New reporting pressures
In the face of this upheaval, AP leaders kept their staff safe and found ways to pay suppliers when AP staff couldn't get into the office. Most AP teams have settled into an operational rhythm.
Now the hard part begins.
AP leaders must find ways to make these new ways of working, work better.
Eighty-one percent of AP leaders surveyed by the Institute of Finance and Management (IOFM) say their team is working remotely, at least in part. And there's no telling when, or if, AP teams will be returning to the office full time. Remote working is here to stay. Many businesses will use remote working to ensure social distancing. Others will offer remote work arrangements to staff who need flexible schedules. Some will dangle remote working to recruit millennials and other new hires. And more businesses may downsize their office space based on the success of remote working.
Adapting paper-based AP processes to a remote work environment is difficult. And using e-mails to receive and process invoices is extremely risky and susceptible to errors, delays, and lost invoices. No wonder that 59 percent of AP leaders surveyed by IOFM said their department paid an invoice late since the start of the pandemic because of operational issues, not cash-flow considerations.
Thriving in the new normal
Automation optimizes invoice capture, approval, and posting, regardless of where staff work.
Digital receipt aggregates all invoices submitted electronically (including PDF e-mail attachments) onto a single platform, without the need for staff to be in the office.
Intelligent capture extracts and validates all header and line-item data from invoices and matches it against purchase order (PO) and proof-of-delivery information residing in the buyer's enterprise resource planning (ERP) application or another system of record.
Dynamic workflows route unmatched invoices or invoices requiring approval (e.g., high-dollar invoices, invoices from strategic suppliers, and invoices from new suppliers), based on pre-configured business rules. Notifications, alerts, and escalation procedures prevent invoices from becoming "stuck" in the process. Mobile capabilities enable purchasers to approve invoices from any location, at any time. And graphical dashboards enable AP leaders to instantly see where things stand in the process and act fast on potential issues.
Online collaboration between AP staff, internal stakeholders, and suppliers facilitate the fast resolution of invoice exceptions, without time-consuming phone calls and e-mails.
Seamless ERP integration enables data on approved invoices to be instantly uploaded to legacy ERP applications, without the need for AP staff to double-key the information.
Reporting and analytics put smart insights at the fingertips of decision-makers. Graphical dashboards provide real-time visibility into processes and critical metrics. Drill-down capabilities enable managers to dig deep into operational data to identify the cause of bottlenecks and invoice exceptions. Mobile access keeps decision-makers in the loop when they are on the go. And ad hoc reporting serves up the data for strategic decision-making.
Built-in governance controls protect sensitive data, no matter where staff work. Access privileges, chain of custody assurance, separation of duties, complete audit logging, and data encryption provides the peace of mind that AP leaders need when their staff works remotely.
With AP automation, new ways of working are an opportunity for improvement, not a burden.
Best of all, leading AP automation solutions are so easy to deploy, use and maintain that they will win over the most skeptical frontline employee, accelerating system adoption and payback.
Want to learn more about making remote working work better for your AP department?
Watch our video, "New Ways of Working."
Learn more about how an AP Automation Solution can transform remote working conditions.