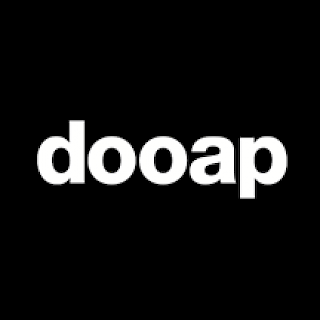 In times like this, it's important to stay safe and focus on those that matter the most – people. It's been an exciting 12 months for Dooap as we expand our presence in the U.S. market. Since we moved our offices to Austin last May, we've been continuing to grow and hire staff in all areas of the organization to help meet increasing market demand for invoice automation.
Our two newest team members – Brent Hametner and Matt Oguz – bring enthusiasm, experience and talent to their positions as they work to drive awareness of our solution and help customers get the greatest benefit from automation.
We recently spoke with them about their background, interests and their new position at Dooap, and wanted to share the highlights of the conversation with you:
Dooap: Tell us about your role at the company?
Brent: As Business Development Manager, I'm responsible for spreading the word about Dooap and expanding our market presence through marketing and business development activities. I'm focused on educating the marketplace about our solution and how it can benefit companies by improving efficiency, increasing visibility and reducing cost. We have a great opportunity in the marketplace and I will be building a marketing team to meet growing market interest.
Matt: I bring experience in consultative sales, training and customer service to my new role as an Account Executive at Dooap. I enjoy working closely with companies, guiding them through the sales process and helping them determine how to best leverage technology to optimize AP.
Dooap: Tell us about your background.
Brent: I have a degree in electrical engineering from Texas A&M. I've served in a sales/engineering role for a large company and also held marketing and sales positions in startups. I enjoy the critical thinking, analytic and creative skills that fast-paced startups and high-growth companies require.
Matt: I have over 20 years of industry experience, holding sales management positions for large companies such as HP, IBM and Cisco, as well as smaller firms and startups. I also have experience running service operations and conducting trainings. I see sales as a holistic function that includes education, customer service and training.
My international background has given me a broad perspective. I was born in Turkey, grew up in France and worked throughout Europe and the Middle East. While people and businesses share many similarities across the world, I have learned to how to really listen, respect regional and cultural differences and developed the flexibility to adapt to different environments.
Dooap: What attracted you to Dooap?
Brent: I was impressed by Dooap's focus on innovation and how it takes an archaic, paper-based process and gives organizations huge advantages through automation. Dooap has a great, collaborative culture – team members take the time to get to know each other, learn from each other and help each other succeed. In this exciting, fast-paced environment, I get to wear different hats and continually learn and grow.
Matt: Dooap offers the excitement of a growth-oriented organization, and at the same time has a very supportive, collaborative environment, where everyone can do his/her best. The organization is built on trust, both within the team and with our customers. I'm proud to represent Dooap's high-quality solution, and to work for an organization that always puts the customer first.
Dooap: What do you do in your spare time?
Brent: I participated in competitive chess tournaments when I was growing up and was on the tennis club at Texas A&M. Today, I enjoy playing baseball, basketball and other sports.
Matt: I started cooking when I lived in France and I now enjoy the sous vide cooking method of vacuum sealing food. I'm an animal lover; I have two cats and a dog, and at one time, I had a horse. I enjoy all types of sports. I was an amateur professional skier, captain of a swim team and a member of the Hunting Club of France. Today, I enjoy horseback riding along with English jumping, skiing and surfing.
We're so pleased to welcome such experienced, motivated and talented employees as Matt and Brent to our team. We're sure you'll enjoy getting to know them and working with them as much as we do.
Stay tuned to hear about other new staff members as we continue to grow our company!