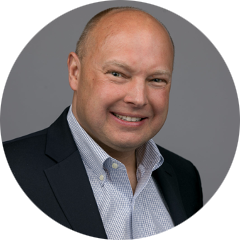 Have you ever looked in a cookbook from the 1950s?

If not, you might be shocked by what you find.

• Ham and bananas hollandaise.
• Vegetable burger cups.
• Crown roast of frankfurters.
• Tuna and Jell-O salad.

These real recipes fail the test of time because they don't include an enticing mix of ingredients.

A lot of proposals for accounts payable automation fail for the same reason – they don't include a mix of hard dollar savings, soft dollar savings, and cost avoidance that will appeal to management.

Here's the recipe for an automation proposal that senior management is sure to find appetizing:

Cost savings. Every business wants to do more with less these days. But manual, repetitive tasks such as keying invoice data, shuffling paper, chasing down information, and responding to endless calls and e-mails from suppliers about the status of invoices and payments drive up costs. Accounts payable automation eliminates costly tasks such as manual keying, matching invoices to purchase orders and delivery receipts, tracking down approvers, and paper filing and retrieval. Compared to their peers with little or no automation, highly automated accounts payable departments spend less than one-quarter as much to process a single invoice. That's according to Ardent Partners. What's more, highly automated accounts payable departments process more than eight times as many invoices per full-time equivalent (FTE) than their peers with little or no automation, the Institute of Finance and Management (IOFM) finds. With labor representing 60 percent or more of the accounts payable department's overhead, improvements in employee productivity can add up fast.


Fewer errors. Duplicate and incorrect payments waste employee time on rework, chip away at corporate profitability, strain relationships with valued suppliers, and put supply chains at risk. Automated accounts payable solutions eliminate the manual tasks that increase the possibility of transposed numbers and other errors. Invoice header and line-item data is extracted and validated with a high degree of accuracy. Invoices are automatically matched against purchase orders and delivery receipts. Approved invoice data is uploaded directly into an accounting system or enterprise resource planning (ERP) application, without the need for human operator intervention. And machine learning technology remembers how exceptions were resolved to reduce the possibility of the same error happening again. Compared to their peers with little or no automation, highly automated accounts payable departments experience 57 percent fewer invoice errors, Ardent Partners reports.
Faster invoice approvals. Paper-based invoice approvals slow things down. Accounts payable staff must track down approvers. Invoices can become lost or "stuck" at the bottom of an approver's inbox. Accounts payable managers can never be sure where things stand in the process. And it can take weeks of back-and-forth e-mails and phone calls to get to the bottom of invoice exceptions. Slow invoice approvals can result in a backlog of work, late payment penalties, more calls and e-mails from suppliers wondering about the status of their invoices and payments, missed opportunities to capture early payment discounts, difficulty forecasting cash, and disruption to supply chains. Automation accelerates invoice approvals by digitally routing supplier invoices based on pre-configured business rules. Approvers are automatically notified of invoices awaiting action and alerted when an invoice is approaching its due date. Invoices that have sat too long are escalated to a manager or another approver. And accounts payable managers have real-time visibility into where invoices stand in the process. As a result, it takes highly automated accounts payable departments less than one-fourth the time of their peers with little or no automation to approve and invoice.
Enhanced visibility. Visibility into cash flow and corporate spending means more in times like these. But paper processes make it hard for senior management to get timely insights into invoice data. Accounts payable automation puts smart insights at the fingertips of those who need them. Graphical dashboards display real-time metrics. Drill-down capabilities enable decision-makers to uncover trends. Ad hoc reporting helps businesses stay ahead of fast-changing market conditions. Mobile access provides approvers and managers with visibility while they are on the go. And exports get information downstream fast.

An automation proposal that includes these four ingredients is sure to satisfy senior management.
Watch our video, "3 Key Ingredients for a Business Case for Accounts Payable Automation"