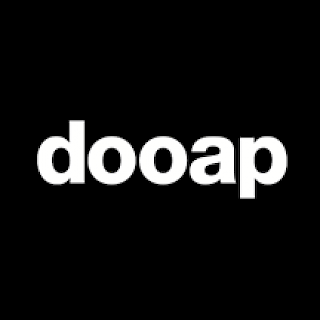 Creating greater transparency, efficiency, and control for AP departments everywhere.
Think about the value that AP automation delivers by increasing efficiency and visibility while reducing costs. Now, imagine extending that value across payments too, and doing it seamlessly.

That's exactly what we're able to offer now, thanks to a new partnership Dooap has with AMC Banking, which provides the leading bank integration software. The partnership brings together the synergy and integration of our two world-class companies in an integrated AP and payment automation solution.

We had an opportunity to speak with Antti Kosunen, our co-founder and Director of Business Development, and Thomas Vestergaard, Sales and Marketing Manager at AMC Banking, about what this means for their companies, AP departments everywhere, and the industry. Here are some highlights from the discussion:

Q: Why are your two companies partnering?

Thomas: Since the AP and payment processes are so closely aligned, an end-to-end solution makes a lot of sense, and in fact, our customers have been asking for it. We chose Dooap because of the synergies between our companies, and our close working relationship. Their modern AP automation solution is a perfect fit for ours, is very easy to use, and integrates seamlessly with Microsoft Dynamics.

Antti: Our partnership combines the domain expertise of two leading companies, and offers a complete package to the market. We've had a lot of success working together in the past and we are building on that partnership to offer this holistic solution.

Q: Why is it so important for companies to automate their end-to-end AP process?

Thomas: Companies shouldn't have to review and approve invoices twice, in both the invoice processing and payment workflow. These processes are interconnected and should be handled in one seamless workflow.

Antti: End-to-end processing meets companies' needs for greater efficiency, transparency and control over the entire AP and payments process. It also increases job satisfaction, since it reduces the manual, tedious work, and frees staff up to work on exceptions, analytics and other tasks.

Q: What are the benefits of your payment solution?

Thomas: Our solution provides tight financial integration with 600 banks, including all the major U.S. institutions. It is easy to install and use, is compliant with strict European Union standards and offers a high level of security.

Q: What should companies consider when choosing AP providers?

Antti: For all the reasons, mentioned above, companies should look for companies that provide end-to-end solutions. Even if you don't think you have the need for it today, you very well may need in the future. Avoid solutions that are just upgrades of legacy systems, and instead look for modern AP solutions that provide usability and robust technology capabilities, including embedded machine learning technology that increases efficiency and accuracy.

Thomas: For example, the machine learning technology used in our solution executes customer payments in the least expensive way. The technology also provides stronger fraud detection.

Antti: Another factor to keep in mind when selecting a solution is that if you are a Microsoft user, use a Microsoft certified solution. This reduces the cost and risk, and makes it easy for users to communicate with the ERP.

Ease-of-use is also important to increase user satisfaction. Find an easy-to-implement solution that requires little training – no more than a couple of hours – so you can experience the benefits right away. You should opt for a solution that provides the functionality you need right out of the box; any solutions that require customization will eat up a lot of time and money.

Q: What are some best practices in implementing holistic AP?

Antti: It's important to evaluate and optimize your processes, so you're not automating bad ones. Consider centralizing your internal processes, so the bulk of invoice receipt, processing, and validating can be handled from one place, and then payments can be executed with just one click.

Thomas: Make sure you are using the right methodology and following standardized Microsoft practices when implementing your solution.

Antti: Look for a technology provider that has industry and technology expertise and knowledge of best practices, and then leverage that information.

Q. What trends do you see on the horizon?

Antti: As a result of the pandemic, we will see an accelerating shift to digital adoption. We expect to see an increase in electronic invoices, which not only enable more streamlined and accurate processing, but also give companies the opportunity to capture more rich data that could be used for analytics.

Thomas: We will see more open banking capabilities, giving customers the opportunity to receive bank account statements in real time. There will also be improvements in the customer onboarding process to make that easier than ever.

As you can see, we're excited about the Dooap/AMC Banking partnership and what it means for our customers. If you want to learn more about the complete end-to-end offering with AMC Banking, click here.