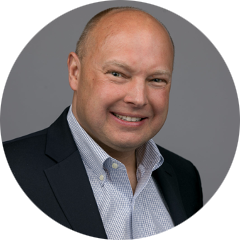 Myths! Urban Legends! Campfire tales!
We've all heard them.
"Giant alligators are lurking in the sewers of New York City."
"Swallowed bubblegum will remain undigested in your stomach for decades."
"A Hollywood legend's body is cryogenically stored somewhere in a California amusement park."
These types of myths can be amusing.
But the fun and games stop when myths lead people to make bad decisions.
Want proof?
Consider the common myths that are keeping some accounts payable (AP) leaders from automating.
Myth #1: "AP staff won't adopt automation."
THE TRUTH: Nobody likes spending their workdays consumed with manual, repetitive tasks such as keying invoice data, shuffling paper, chasing down information, fixing errors and mistakes, and responding to endless phone calls and e-mails from suppliers and stakeholders about where things stand in the process. AP automation frees staff from the drudgery of manual tasks to focus more on fulfilling activities such as analyzing data, collaborating with procurement and other stakeholders, and building relationships with suppliers - things that can help advance an AP professional's career.
Myth #2: "Suppliers don't like AP automation."
THE TRUTH: Every supplier wants to be paid accurately and on time. AP automation makes that possible. Highly automated AP departments process invoices in less than one-quarter the time of their peers with little or no automation, Ardent Partners reports. Faster invoice approvals mean suppliers will have less need to call or e-mail their buyers about the status of their payment. Suppliers might also have more opportunities to get paid ahead of terms in exchange for an early payment discount. What's more, highly automated AP departments report far fewer payment errors than their less-automated peers, according to the Institute of Finance and Management (IOFM).
Myth #3: "Only big businesses can benefit from AP automation."
THE TRUTH: Businesses of all sizes and across all industries benefit from the elimination of manual, repetitive tasks. AP automation solutions provide a foundation for small businesses to efficiently scale their operations to support business growth, without the need to hire additional staff. The efficiencies provided by automation help high-velocity businesses redirect money that would have gone to operational overhead to growth-generating activities. Digital workflows can easily be configured to meet changing needs. Mobile capabilities keep processes moving when staff is on-the-go. Graphical dashboards provide visibility into the stat of invoices, whether they are being approved across town or across the globe. Real-time reconciliation accelerates the financial close.
Myth #4: "AP automation is a burden on IT."
THE TRUTH: IT departments spend most of their time supporting existing technology. Cloud-based AP automation solutions won't add to that burden. Cloud solutions can be deployed fast, with little IT involvement, and without disrupting existing processes. There are no complicated scanners to purchase, install and maintain. Leading cloud solutions are pre-integrated with legacy accounting systems or ERPs, eliminating the need for custom code. Cloud solutions also make it easy to fully train remote workers. And cloud solutions are automatically updated without burdening IT staff.
Myth #5: "AP automation is only good for paper invoices."
THE TRUTH: AP automation makes it possible to efficiently process any invoice, no matter the delivery channel. Paper and electronic invoices - including those sent via snail mail, e-mail, Fil Transfer Protocol (FTP) upload, and supplier portal - are aggregated onto a single platform. Invoice and proof-of-delivery information residing in the ERP. Matched invoices are automatically posted to the ERP. Unmatched invoices and those requiring review are digitally routed based on pre-configured business rules. All the while, AP managers can see the status of all invoices in one place.
Don't let any of these myths keep your AP department from automating.
They are as truthful as the notion of military bases on the moon.
Watch our video, "Biggest AP Automation Myths - Busted!"
Learn more about the solution Dooap offers.