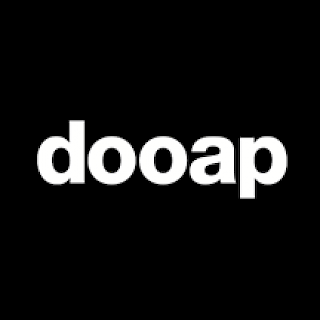 In this edition of Dooap's "Behind the Scenes," we connected with Venkat Minchala, a Senior Software Engineer at Dooap. At the beginning of 2020, Venkat was slated to make the 4,700+ mile move from India to Finland to continue to work closely with the Dooap team...then the pandemic happened. We discuss how Venkat made his transition to Finland and how he first began working with Dooap to develop our native mobile app.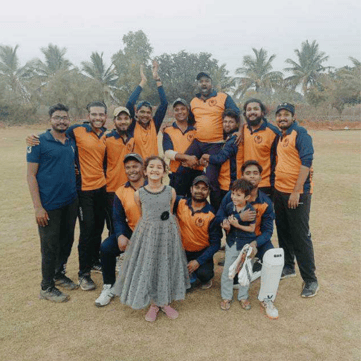 Dooap: Can you share a little background on your experience and how you began working with Dooap?
Venkat: I was working for an organization in India, and Dooap was one of our clients when I became the developer for the Dooap mobile app. I helped create the initial framework and functionality of the app, testing what did and didn't work from a phone.
When we first started we were trying to answer a lot of questions related to design. Trying to align on a clear idea of what the app needed to look like and what was going to be the most user-friendly. We also had to take into consideration the design in respect to the code, deciding what to choose to have a strong foundation.
Dooap: Can you share some perspective on the considerations that were made when Dooap's mobile app was first being developed?
Venkat: I was in a Technical Lead Role when I first began working with Dooap. The usability of the app was a strong consideration as I created more modules and developed different elements. Let's say I was developing a button, I had to consider "What's the most user-friendly placement...should it go here? Would this make more sense for the user? Should I get rid of this button, so the user doesn't have to click this twice?"
Dooap: What sprouted the idea for the move from India to Finland?
Venkat: I've always wanted to move abroad and work in Canada, so I was very open to the idea of making a move to Finland as a first step. I also love this product [Dooap] and know everything about it so I connected with Anna (Dooap Chief Product Officer) to see if there was an opportunity to make the move and there was! So I checked a bunch of boxes off my list of things I wanted– technology, product, and a country that I like.
Dooap: When did you officially make the move to Finland? How did the move go?
Venkat: It was actually pretty difficult because I was supposed to move last year, and then COVID happened. I had already sold a lot of my things in India and had to move my family and myself to a small apartment there. Typically applying to enter Finland would take 2-3 weeks, but with COVID, it was blocked and took 18 months to be able to make the move.
In March 2021, my family and I officially moved to Finland. It's been a hectic transition with respect to the personal movement. A good thing that came out of the wait to move to Finland was that it gave me time to make arrangements for my wife and child to move along with me as well. Things are much better now, but the transition definitely had a lot of bumps.
Dooap: Compared to before you made your move to Finland, how has your work process changed from when you were based in India?
Venkat: The time difference before wasn't too bad, but it was a bit tricky because when I was working at the previous organization, I had to drive about 2.5 hours to the office. At some point, I began to work from home, so I didn't have to spend time traveling. The transition during the pandemic wasn't too different since I was already set up to work from home.
Dooap: Now that you're in Finland, do you have any fun summer plans?
Venkat: I'm kind of a sports guy. I love gathering with people, so I've made lots of friends.
Dooap: Nice! Do you mean watching live sports or actually playing them?
Venkat: Cricket is a sport that we play a lot in India. I love that game a lot. It was a big surprise to me that there are lots of cricket teams in Finland and it has really given me a boost of energy. I play in a couple of cricket leagues now. This weekend I have a match and next month I'll be playing for the Asia Cup organized by Pakistan. The game will be here in Helsinki.
Dooap: That's great that you were able to find a team there and jump into it really quickly.
Venkat: That's what's sports do, brings people together and allows you to make friends very easily.
Learn more about the company culture and what we stand for at Dooap.