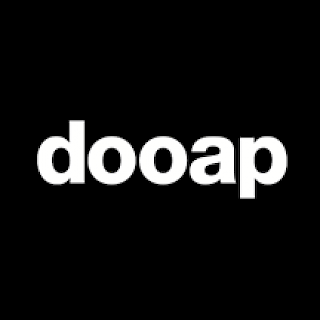 This month we caught up with Amanda, a Dooap Solutions Consultant, to hear about how she gets clients set up for success, what these past few months have been like, and her favorite part about working directly with Dooap clients.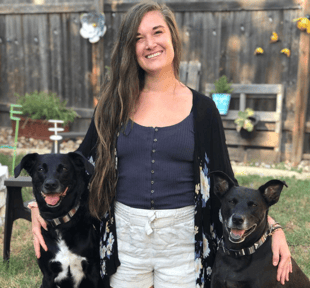 Dooap: You have plenty of experience with software implementation across different industries, but at Dooap you've been able to really develop a knowledge base around financial transformation and AP. Can you share any realizations you've had helping AP clients?
Amanda: It's been a lot of learning. There's just so much you can do within the financial world. There are so many ways that clients can use Microsoft Dynamics 365FO and I like how our software really allows clients to easily utilize the range of MS functionality. Our software is a user-friendly platform, that surfaces all the important pieces of AP info from MS 365FO, without overwhelming the user. In Microsoft Dynamics the relevant information can live in a lot of different places, and Dooap makes it simple to work with the AP info you need and simply transfer that information back into Dynamics.
Dooap: What would you say is one of your favorite parts of working directly with your clients?
Amanda: We're dedicated to our clients through their implementation and after their project has been completed – we continue to be their support. We stick with them the whole time. It's kind of cool, especially during these times, because we're able to catch up with our clients and really get to know them. One of my clients is so sweet and asks about how my dogs are doing when we connect. It's really nice because I feel like I really get to develop a relationship with my client and get to know them when I'm dedicated to their project and helping them move forward through any issues they may have. I enjoy having a more personal experience with the clients. They're not going to get someone different every time that they reach out to support, they're likely going to be speaking to me and I aim to make that a positive experience.
Dooap: What feedback have you received from clients? Especially over the last few months when many of us have been working from home?
Amanda: With the Capture as a Service offering and everything being available to them on their desktop or their phone with Dooap, I think it really helps with clients not having to rely on walking to someone else's office and handing off a piece of paper or waiting for vendor invoices to come in through the mail, sifting through them, and scanning them. I've heard a lot of positive feedback from clients that are now working from home about how Dooap has made it so much easier for them to communicate and send things along, especially with the comment feature in the system. They don't have to continuously use email or go to their office of anything like that when they're using Dooap. I think that has really helped our clients – especially clients that have gone live while they've been working from home, it's been like night and day for them. We've had clients that have come from absolutely no AP automation to using Dooap during the last few months, which I've heard from clients has been a life changer and they've been really excited working within the software.
Dooap: Have your work processes changed since COVID hit?
Amanda: I've mostly worked from home in the time I've been with Dooap, so now that we're in this situation, we were kind of always prepared for this virtual world. Before COVID, when we were implementing projects, we were doing virtual calls if we couldn't meet at client's offices. It was always up to the customer whether they wanted to do virtual or in-person meetings. So now that it's forced to be virtual, we already had all the processes in place. I had already completed implementations for clients virtually, so I feel like we were well-prepared to take on this virtual world. We were already Teams/Zoom experts! Even in my previous roles, I've always done remote implementations, so I feel like I've used every video conference software under the sun.
Dooap: Can you share what a standard setup for a new client looks like?
Amanda: We set up a kickoff meeting with the client and get to know more about their business and their processes. Then we start with the technical tasks. We connect our client with our development team so that we can get the database connected and from there, it's really just training and testing with the client to make sure they're comfortable using the software. Clients test their specific process and workflows in the software to make sure everything works as expected. And then once that's done, we move it into production. It's really a simple process!
If there are any roadblocks that come up, it's typically a process that is out of the norm. Our development team is very open to broadening the software to make sure that we incorporate everyone's business use cases. Because we span across so many industries it's sometimes tough to know how each individual is using Dynamics because it's such a robust program. It's really enlightening for me as well because sometimes we're learning how different clients are using Dynamics outside the standard ways.
Dooap: How do you help ensure your clients are set up for success?
Amanda: I always focus on project management to create more ways to improve how we can help our clients, including creating quick guides that they can reference as a resource to navigate different processes. We have some standard best practices that we've learned over the course of different projects, so when people start with us we guide them through. If the clients don't already have approval processes for invoices set in place, we give them guidance for different workflows and what they can do with the system. Clients know what their processes are, but we give them tips and tricks for our software to optimize their workflows. During training we're really sharing the best ways to use our software, and obviously not telling our clients how to do their job, because they're the experts in that area.