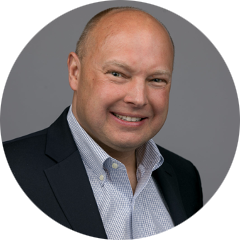 If you are like most people, there have been times when you were reluctant to ask a favor of someone else because you assumed they would say, 'no'.
The same thing has been happening in accounts payable (AP) for years.
Many AP automation projects never get out of the starting gate because AP leaders assume that their senior management won't go for it.
There were competing priorities. Money was tight. Resources were stretched thin.
Now is the time to ask senior management about AP automation - even if your previous proposals to automate have been shot down.
Sixty percent of senior finance executives are more amenable to AP automation these days, the Institute of Finance and Management (IOFM) reports.
In fact, digital transformation initiatives are accelerating across the corporate enterprise.
What is it about automation that is making senior management so giddy?
For starters, the operational challenges created by the prolonged shift to remote working opened senior management's eyes to the urgent need to eliminate manual, repetitive tasks. Adapting manual and semi-automated processes to a remote working environment is hard, if not impossible.

What's more, senior managers know that navigating the turbulent economy and positioning the business for growth will require better visibility into cash flow, spending, and potential risks. And that means getting data off paper and out of spreadsheets and into enterprise applications.

And that's where AP automation comes in.

AP automation delivers four things senior managers prize most:

1. AP automation reduces costs. Every business wants to do more with less these days. AP automation can help a business reduce its invoice processing costs by 80 percent or more. AP staff won't have to waste time keying invoice data, shuffling paper, chasing down information, fixing errors and mistakes, or responding to endless phone calls and e-mails from suppliers and stakeholders about where things stand in the process. In fact, many invoices can be posted directly to an ERP, without anyone ever having to touch them. With labor costs representing 60 percent or more of an AP department's budget, the savings from eliminating manual tasks can add up fast. And senior management can reinvest that money into growth-generating activities such as launching a new product or opening a new facility.

2. AP automation is a quick win. Most AP departments achieve payback on their automation investments in less than 12 months, the Association for Intelligent Information Management (AIIM) reports. That's music to the ears of senior managers who are more conscious these days of how their company's money and resources are being used. Cloud-based AP automation solutions can be deployed fast, without disrupting existing processes, and without the need to purchase expensive hardware. And cloud-based technology makes it easy for staff working from home to become fully trained on the system. Leading AP automation solutions also are pre-integrated with legacy ERP applications, eliminating the need for pricey custom code.

3. AP automation frees up company resources. Next to ensuring the health and safety of their employees, revenue growth, profitability, and financial planning is the top priority of senior finance managers. That's according to research from Deloitte. The problem is that all the time that AP staff spend on manual, repetitive tasks is time that they can't focus on growth-generating activities such as analyzing data, collaborating with procurement and other stakeholders, and building relationships with strategic suppliers. By eliminating manual tasks, AP automation frees staff to spend more time on what matters most.

4. AP automation supports strategic initiatives. Senior management has big fish to fry. Revenue growth. Profitability. Helping the business achieve a competitive advantage. AP automation supports these initiatives by putting smart insights into invoice data at the fingertips of those who need them. Graphical dashboards provide real-time visibility into Key Performance Indicators. Drill-down capabilities help users spot trends. Mobile access enables managers to stay on top of things while on the go. Data exports get information into downstream systems fast. And ad hoc reporting makes it easy for users to slice and dice data.
No wonder that senior management is more enthusiastic about AP automation. If you have been hesitant to broach the subject of AP automation with your bosses in the past, now may be the time.

Watch our video, "4 Things the C-Suite Loves About AP Automation"
Ready to find the best AP automation solution for your organization?