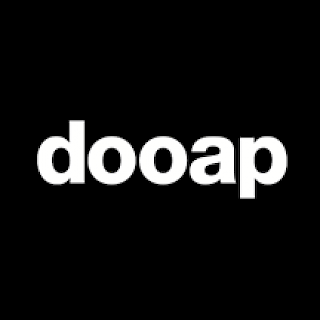 Dooap, leading developer of accounts payable software for Microsoft Dynamics 365 and AX solutions, today announced that its software application has been published on Microsoft's AppSource marketplace.
Dooap is a mobile-first, cloud-native accounts payable automation solution for Microsoft Dynamics 365 and AX. With the ability to approve invoices as easily on a smartphone as on a desktop computer, Dooap provides a beautiful user interface and built-in process automation that results in efficiency for the AP professional as well as ease and mobility for the approver.
Built from the ground up on Microsoft Azure cloud for Dynamics 365 and AX, Dooap features seamless AX integration, smart PO matching, support for AP workload management, analytics, mobile approval, and easy communications between the AP department, vendors and business people. By simplifying and automating the AP process, Dooap results in greater efficiency and mobility, fewer errors, and a lower purchase-to-payment processing cost.
"Invoice management is a necessary but often inefficient process in organizations and really shouldn't be cumbersome or costly,"
says Dooap CEO Antti Kosunen. "With Dooap, we're offering a solution that increases AP productivity, makes the AP process simpler and ensures the company is also getting the most out of its ERP solution. We believe that finance departments should be able to use their time to manage exceptions and support business rather than pushing paper or trying to make sense of clunky, outdated software."
Jani Savolainen, Business Group Lead - Dynamics Finland at Microsoft continues,
"Dooap perfectly aligns with the Microsoft strategy for how add-on solutions should be designed and delivered to meet ERP customers' demands. Working right out of the box, Dooap fits seamlessly with Microsoft Dynamics 365 as a cloud-native, mobile-first solution that uses the data already in the ERP and meets the highest standards of requirement for inclusion in the AppSource marketplace."
Anna Tujunen, Product Lead at Dooap, concludes:
"Through testing and industry feedback, we developed a mobile and desktop UX design that resonates with modern, mobile professionals. Dooap is designed for anyone to use – anywhere, anytime – whether that's a controller, invoice approver, AP manager or CXO."
Warmly welcomed by the Microsoft community at the AXUG Summit last year Dooap received positive feedback on the product, the market approach and the professional leadership team. Dooap is available for Microsoft Dynamics 365 and AX users, can be added to Microsoft Dynamics reseller AX portfolios, and can now be found on Microsoft's AppSource.