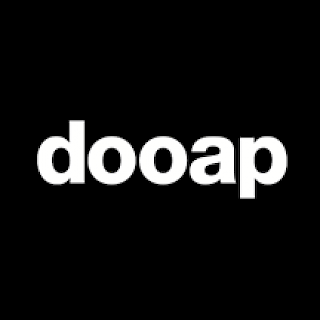 No doubt it's been a crazy year, but Dynamic Communities – which hosts digital events, in-person events, and content focused on Microsoft business applications, and more – has kept everyone connected and ideas flowing even during the pandemic. There is also a lot of activity currently underway, including planning for the upcoming Community Summit in October.
Dooap is once again a proud platinum sponsor of this Summit, and our whole team is eagerly looking forward to the event. We recently caught up with Aaron Back, Senior Analyst at Dynamic Communities to discuss the Summit, and all of the activities going on, as well as Microsoft's new role with the user groups. Aaron is a tech, data and content leader who analyzes market trends to help community members make informed business decisions. Our discussion proved to be very enlightening about Dynamics Communities' evolving role and what we can expect at this year's in-person Summit.
Here are some highlights from our chat:
Dooap: What are the main benefits of the Dynamics 365/AX user group?
Aaron: It's a great forum for networking and peer connection, where everyone can share their knowledge and expertise as well as gain tips and strategies to improve their own practices. We offer resources such as articles, podcasts, and digital events, covering topics of interest to the community. All of this information not only helps members to accelerate their decision-making process, but also to make better, more informed decisions about technology.
Dooap: Tell us about the upcoming Community Summit.
Aaron: Since we have all been working virtually over the past year, we are very excited about bringing the community together in person at this year's Community Summit on Oct. 12-14 in Houston. The theme of the event is "Reunion of Magic" because we're looking forward to once again experiencing the spark of ideas, insights and problem-solving – the magic – that happens when our community members come together for face-to-face collaboration.
Dooap: What new programs can we expect to see at the Summit?
Aaron: First, I want to stress that health and safety are top of mind and we have put best practice protocols in place to help keep everyone safe. As far as new programs, we will offer Tech Medic Hubs in two locations for the first time this year. One location will be on the session rooms floor and the other will be on the Expo floor, which is a highly trafficked area. These hubs will feature Fast Chat sessions, providing helpful tips and tricks that members can immediately implement in their companies. We will also have a Community News Desk, where we will interview people from the community about their digital transformation projects and how technology has helped them overcome challenges.
At this year's Summit, we'll have in-depth workshops, informative sessions, and on-the-spot technical help at the Tech Medic Hubs, which are staffed by community volunteers. All of the content, programs and activities at the Summit, as well as the other programs we run, are driven by community feedback.
Dooap: How has this past year been for community members?
Aaron: This year has been challenging for many as they shifted to remote work. The experiences of our members run the gamut from those who have struggled, such as those in the manufacturing sector, to others who have adapted, developed new lines of business, and even thrived.
Dooap: What are some of the issues that have been of most interest to Dynamics 365/AX users lately?
Aaron: Our members are focused on the future. The pandemic has been a wake-up call for many, causing them to evaluate their tech stacks and look for ways to streamline their processes so they can be more efficient, effective and better prepared for what comes next. Most members see the strategic long-term benefit of moving to the cloud, and are shifting their on-premise applications there or are implementing hybrid solutions.
Dooap: What are Dynamics 365/AX users looking for in their technology solutions?
Aaron: Many members are coming to the summit to evaluate solutions across a wide range of applications.
Their top criteria in technology solutions are:
Helpful tips and insights to get the most out of their investment in business applications

Ease-of-use

Long-term cost savings

Automation to increase speed and accuracy

Solutions that involve humans in the right task at the right time
Dooap: What will change as the Dynamic Communities user group management moves to Microsoft?
Aaron: We've been collaborating closely with Microsoft for some time, and now they will provide the technical support and resources to support local user groups and sites, which include technical chats and local user group meetings.
Dynamic Communities will continue to manage the Summit and provide community-driven content and programs. For example, this includes podcasts such as "Back @ IT"; member and company stories through our News Desk; digital "binge" events that focus on real-world discussions to provide actionable results; and much more.
We hope to see everyone at this year's summit – it should be a great event. To register or for more information, visit https://www.summitna.com/.
Dooap: Thanks so much for sharing your insights and the details of the upcoming Community Summit. We can't wait to see everyone there!