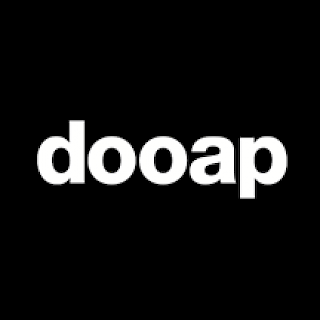 There is a strong community of providers within the Microsoft Dynamics ecosystem, providing expert services and best-of-class solutions. We recently spoke with Kyle McNerney, Director of Sales, and Gene Feichtner, CPA, Solution Architect, Microsoft from leading service provider, enVista. We discussed the Microsoft strategy, the Dynamics 365 Finance and Operations (D365FO) market and what they are hearing from users. Here are some highlights from our conversation:
Dooap: Tell us about enVista and the role you play in the market.
Kyle and Gene: We are a large global software solutions and consulting services firm. enVista is a Microsoft Gold partner and ISV that focuses on enterprise solutions in ERP, CRM and BI on Azure. We serve as business consultants as well as technology integrators, helping companies address critical business needs, digitalize their processes and implement software to support digital transformation of key business operations. We have deep industry expertise in manufacturing, distribution and retail.
Dooap: What are the strengths of the Microsoft strategy?
Kyle and Gene: Microsoft's cloud-first strategy provides the flexibility, scalability and integration that enterprises need to effectively conduct business anytime, anywhere. All of Microsoft's applications are now AI-enabled, providing intelligent insights throughout business applications. The company is also heavily focused on integration throughout the Microsoft ecosystem. It's easy for companies to access third-party, best-in-class apps from on App Source and benefit from peace of mind knowing that they have been vetted by Microsoft and can be easily be integrated with solutions in its ecosystem.
Dooap: What is driving the growth of the Dynamics 365 Finance & Operations market in the U.S.?
Kyle and Gene: The D365FO market in the U.S. is continuing to grow, and for good reason – the solution offers a solid and flexible platform, automating core business processes to increase efficiency. The platform provides continuous upgrades to further digital transformation and ensure compliance. It shares the same look and feel with other Microsoft products, which makes it easier for users working with other solutions across the ecosystem. And, because it can be easily integrated with other systems, such as manufacturing and CRM, it reduces the need for customized integrations, lowering overall implementation costs.
Dooap: Why did you choose Dooap?
Kyle and Gene: We chose Dooap as a partner for many reasons. It is a proven technology, providing the added value that Microsoft D365FO users need for greater visibility over their invoices and an efficient AP process. Dooap automates the entire AP process from invoice receipt and coding to matching approvals, enabling companies to easily streamline their process. In contrast to other solutions on the market, Dooap is extremely easy to use, user-friendly, and easily integrates with other solutions. Our customers also love using its mobile capabilities and having the ability to access and handle all parts of the AP process, from wherever they are.
Another key benefit is the accuracy that Dooap brings to AP automation, with a 99.5 % accuracy rate, so we know our customers can have confidence in the technology.
Dooap: How can users make the business case for AP automation to their companies?
Kyle and Gene: Accuracy needs to be a given. AP technology needs to be proven, reliable and robust. Companies are also looking for immediate ROI and ways that they can get greater value from their number one asset: their employees. AP automation frees staff from spending time inputting data and instead allows them to focus on analyzing data and other more strategic activities.
Dooap: Where do you see AP automation heading?
Kyle and Gene: Many companies are still handling invoices manually and tying up their staff time in processing them. Companies that are getting a large number of invoices, or using multiple vendors, are particularly looking to gain efficiencies and streamline their processes through AP automation. They see the value and the ROI that these solutions offer.
Learn more about partnering with Dooap.