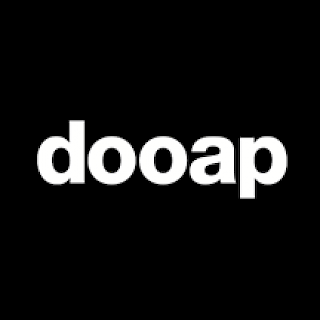 Let's face it. 2020 was a totally unexpected and challenging year, to say the least. As we head into 2021, it's a time to not only evaluate how we've faired but also to reassess what we've been doing and where we should be heading from here.
At long last, we've made it to 2021! Given the many challenges individuals and businesses faced in 2020, it's great to be starting a new year. Most importantly, the availability of vaccines is a very welcome sight and will help businesses open up. There's also good news on the horizon for Accounts Payables (AP) as key technologies, trends – and renewed management support— are expected to usher in a new era of digitization, enabling greater efficiency and process excellence, among other benefits.
As we look ahead to a brighter year, here are four ways key technology and trends are expected to impact the AP department:
Businesses will automate, automate and then automate some more. Coined by Gartner, hyper-automation is a major tech trend that involves automating as many processes as possible. During the pandemic, businesses soon realized that manual, paper-based processes were no longer tenable. As a result, the drive to automate has accelerated throughout the organization, including AP – an area critical to financial visibility and control, on-time payments, spend and cash management, and more. Hyperautomation also focuses on breaking down the barriers caused by fragmented or siloed processes, and, instead, connecting them together in an uninterrupted workflow. For example, by connecting automated AP systems with ERPs, organizations can benefit from a more streamlined and seamless invoice-to-payment process. This will enable greater AP visibility and further another trend – collaboration across departments, such as Treasury and Finance as well as the rest of the organization.
Working from anywhere will be increasingly critical to AP operations. A key differentiator between AP departments that fared well during the pandemic and those that struggled is having the capability to work from anywhere. Along with automated AP processes, mobile capabilities will be essential to keep invoice processing moving easily across the organization, regardless of where the user is or when a task must be addressed. Companies need to provide user-friendly user interfaces and experiences as well as access on mobile devices for all employees to make work from anywhere

seamless and easy.




Increased intelligence = greater user experience. We will see the convergence of two trends in 2021 as AP solutions leverage the capabilities of AI and machine learning to optimize the user experience. Modern AP systems already have embedded machine learning capabilities to help code expenses and match POs and goods received with invoices. We will see increased use of machine learning and AI capabilities to improve the user experience, by providing tailored GUIs and navigation based on employees' roles and functions in the organization.


Data will be critical to competitive advantage. The AP department has key data that organizations need to manage their finances more accurately and strategically, and this information should be able to be immediately shared with other departments that need it across the organization. AP can use this data to develop payment plans that optimize working capital needs, which will help determine, for example, when to take advantage of early payment discounts or other dynamic discounts. Procurement can use the information on suppliers and expenses to negotiate volume discounts and better manage spend. An organization's unpaid invoices – or outstanding liabilities – impact its financial picture and that information helps Treasury to accurately manage cash flow and helps Accounting to prepare accurate and real-time reporting. And, these reports and analyses enable management to make informed, strategic financial decisions.
All this data is trapped in invoices, and by accelerating automation, and prioritizing collaboration, it can be made available to departments across the organization, providing the real-time visibility they need to gain a competitive advantage.
The overarching trend for 2021 is the push to digitize processes so organizations can not only adapt to but also embrace, the next normal where employees can work regardless of time and place. Being able to pivot on a dime to meet changing market needs is a business imperative that is further driving automation as a key management priority. The good news for AP departments is that the solutions are available today to help you modernize your operations to achieve these goals so you can be ready for whatever 2021 might have in store for you.
Ready to get started and find the best AP Automation solution for you?