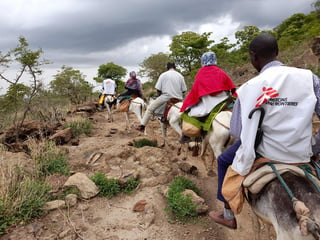 Dooap is excited to introduce one of our customers, Médecins Sans Frontières Switzerland. Médecins Sans Frontières (MSF), i.e., Doctors Without Borders, is an independent international organization that brings medical assistance to victims of conflict, natural disasters, epidemic diseases, and healthcare exclusion. With projects in 26 countries, MSF CH has several thousands of health professionals, logistics, and administrative staff.
Dooap had the privilege to sit down with the Head of Global Accounting and Treasury for Médecins Sans Frontières of the Switzerland office, Benoit Lecorche, to discuss what it is like working for MSF, their focuses in Accounts Payable, and why he chose Dooap.
Médecins Sans Frontières Switzerland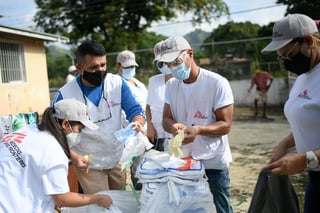 In 2019, Benoit Lecorche started with MSF Switzerland as the Head of Global Accounting and Treasury, and is responsible for producing financial reports, dispatching funds monthly to the organization's projects, and more. An opportunity to work with Médecins Sans Frontières (MSF) - Switzerland, i.e., Doctors Without Borders, was an easy choice for Benoit; considering the organization's mission, employee engagement and passion, and the opportunity to work for an organization that is making an impact in the world.

Currently, Médecins Sans Frontières – Switzerland has 6,500 full-time employees (300 based in the Geneva office and 6,200 medical professionals out in the field) that are all working together toward one mission: "provide medical relief to the victims of war, disease, and natural/man-made disaster." Medical professionals come from all around the world to help combat the current challenges. The past years have been eventful as MSF Switzerland has responded to the COVID- 19 pandemic in a number of countries already hit by other medical issues. The year 2022 was then of course marked by the war in Ukraine, leading MSF Switzerland to suspend its usual medical activities there and to focus on providing medical care to people caught up in, or forced to flee, the fighting. The activities of MSF Switzerland expanded in the past years – made possible by the generous donations that flow in; since more than 90% of the donated funds go straight to the social mission activities.
During the uprise of the pandemic, the accounting team started to consider an accounts payable (AP) automation solution. Everything in their office for accounting was on paper. When the whole world was on lockdown, they still needed people to go to the office to work on invoices.

Benoit and his team began to research AP automation solutions that would allow his team to work from home efficiently. Several AP automation solution companies responded to the request for proposal and, after further evaluation of each of the companies, Dooap came out as the winner. Dooap offers a streamlined invoice approval process, high-quality customer service and allows Benoit to utilize his team more efficiently.

Dooap has been fully implemented since the end of 2021, on schedule and within budget, for the MSF Switzerland organization. Since the launch of Dooap, MSF has received a lot of positive feedback from internal users who are very satisfied with their experience with the software and the Dooap customer care.

To learn more about Médecins Sans Frontières (MSF), i.e., Doctors Without Borders, and their mission click here.

To donate to Médecins Sans Frontières (MSF), click here.